A ROYSTON man is preparing to take to the roads next month for a charity motorcycle ride.
Bob Woodcock, 68, of Buckingham Way, will be setting off from his home on a 2,300-mile trip.
He'll first travel to Land's End in Cornwall before riding all the way to John O'Groats in Scotland.
Bob did the journey for the first time in 2011, and has carried on doing it every year since.
It was always something he had wanted to do, Bob said, and by raising the money it snowballed from there.
Choosing different charities to donate to over the years, Bob will be fundraising for The Salvation Army this year, and is hoping to raise £1,000.
He considered hanging up his helmet last year, but the love for motorcycling and fundraising Bob has continues for another year of giving back to a good cause.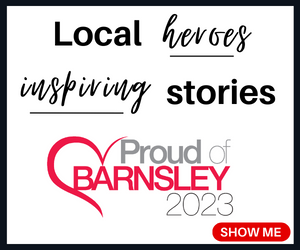 He said: "I'll be setting off on May 3 - it should take me around eight days this year, and I'll be calling in to see The Salvation Army in Plymouth and to see a friend who's not been too well recently on my way."
Bob took his grandson Matthew on the trip last year, but he'll be going solo again this time.
"I thought being 17 he would have more energy for it, but I've outdone him, so it's just myself this time," he added.