A MAN battling leukaemia is setting off with friends to complete an 88-mile Mount Everest trek for charity today.
Kirk Lee, of Holgate Mount, has flown with his brother Mark Lee and friends Paula Rushforth, Donna Taylor and Mark Gill to Lukla Airport in Nepal to begin their trek to the world's tallest mountain's base camp.
The group set off from Barnsley on Wednesday to make their way to the camp to raise funds for charity Leukaemia Care.
Kirk, a 54-year-old plumber, has been battling leukaemia for almost five years and the fivesome had originally planned to complete the challenge two years ago - but their plans were postponed due to the pandemic.
"The flight was from Manchester to Dubai, then Dubai to Kathmandu, then to Lukla Airport - which people actually call the most dangerous airport in the world.
"Emirates luckily honoured our flights from the first time around so that was good.
"I suppose it's something that's on my bucket list.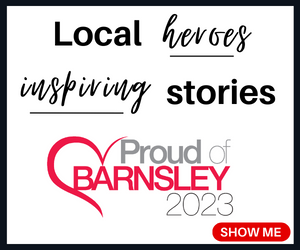 "It's something I've always wanted to do, and it's definitely the biggest challenge I've done."
Kirk said their route would take roughly a couple of weeks there and back - and said the group have been 'training hard' to get ready for the challenge.
"It's difficult to get everyone together because we're all busy working, but we do try and meet up on Sundays for training and we all go to the gym and stuff in our own time.
"I go to the gym at the Metrodome and do a lot of cardio.
"To be honest, with leukaemia, I can be up and down and some weeks I just can't do some stuff.
"But I manage to do a lot of cardio regularly and we've done the three peaks three or four times now."
Kirk took a year off work when he was first diagnosed with leukaemia aged 49, but then returned to work part-time while managing his illness.
"I've got to take a chemotherapy tablet now every day for the rest of my life.
"It usually makes me feel sick for around an hour afterwards but other than that I can manage quite well.
"Up to now - touch wood - I've really taken to the tablet and it seems to be working for me.
"I have to go for blood tests every three months where they will assess me - they take five lots of blood every time.
"It's something I've got to live with - and it means I have a life."
He explained how the group will be staying in 'tea rooms' on their journey - small shelters where they can sleep.
"There's no heating in the tea rooms - it's minus five degrees even inside them sometimes. We're all looking forward to it though.
"And we have porters who take all our big luggage and meet us at the next milestone every night - that's how it works with taking all of our stuff.
"I'm fascinated with Mount Everest - I wouldn't have the money to conquer the whole thing but when I thought about the base camp trek, I thought - I can do that. I know I can.
"I'd like to thank the Tavern at Hemingfield for all their support too."