TRIBUTES have been paid to six retiring Barnsley councillors - five of whom have served on the council for more than 16 years.
Personal tributes and thanks were given to Central Coun Margaret Bruff, Royston Coun Tim Cheetham, Dearne North Coun Annette Gollick, North East Coun Dorothy Higginbottom, Dearne South Coun May Noble and Darton East Coun Harry Spence.
Only two of the retiring councillors were present at the meeting - Coun Bruff and Coun Cheetham, who were presented with glass ornaments by the Mayor of Barnsley, Caroline Makinson.
Many emotional tributes were given by leader of the council, Sir Steve Houghton, and other members to all six retiring councillors.
Special wishes were passed on to Coun Dorothy Higginbottom, who members said was in hospital at the time of last Thursday's meeting.
Described as a 'stalwart' of Barnsley, Sir Steve paid a heartfelt tribute to Coun Higginbottom, who has served on the council for more than 16 years but has served as a parish councillor for more than half a century.
He said: "If there has ever been a councillor in Barnsley showing the true spirit of Barnsley then that is Dorothy.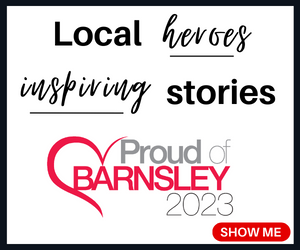 "I will really, really miss her.
"Not just as a colleague, but as a friend.
"Dorothy, a huge thank you to you.
"I can only wish her improved health and can make sure this presentation of thanks gets to her.
"They just don't come around like Dorothy very often."
In response to speeches made regarding her work on the council, Coun Bruff added: "Barnsley is so lucky to have such a fantastic workforce.
"Without them, we wouldn't be where we are now.
"Thank you to everyone."