DOUBTS have been cast on the uptake of retail lettings at Barnsley town centre's almost-finished £210m regeneration due to the knock-on impact of the costly pandemic.
Barnsley Council's annual risk register - which catalogues issues which could pose problems to ambitions so they can be monitored and subjected to necessary action by service directors - was discussed by a governance committee on Wednesday.
The Glass Works remains one of a handful of leisure and shopping destinations under construction in the country and features a 2,000-seater, 13-screen Cineworld, 25 new shops, family restaurants and a Superbowl UK complex.
It is due for completion in September and also boasts big-name favourites including TK Maxx, Next, JD Sports and River Island.
Cineworld, described as the regeneration's 'anchor', is also deemed a risk due to the pandemic's impact on the cinema industry, which was hit hard by prolonged spells of closure and phased, limited-capacity openings.
A report said: "As a key strategic investment for the council there is a need to ensure the successful delivery of the Glass Works.
"There are clear financial and reputational implications should the project not be delivered on time, to budget and fail to have the intended economic and social outcomes.
( "The impact of the Covid-19 pandemic will exacerbate the challenges to the town centre retail sector which could impact on the uptake of retail lettings.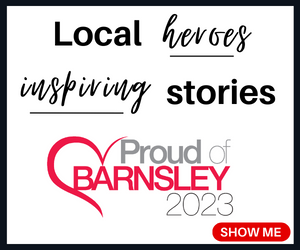 "It is an increasingly competitive market for leasing retail and hospitality sector.
"Coupled with this, there are also risks associated with Cineworld - our anchor tenant - as the cinema industry has suffered badly from Covid and is slowly in recovery mode globally."
More than half of the 39 units in the Glass Works have been let to retailers and 40.9 per cent of the 269,000 square feet in the site is now open, while a third is in the fit-out stages and around 17 per cent has had terms for let agreed.
"It is important to note that, when all of the leases currently sitting with solicitors are completed, the scheme will be 90 per cent let," a council statement added.
"This significantly bucks the trend for schemes of this nature across the country, many of which have been badly hit by the impacts of the pandemic and is a resounding tribute to the work of the teams and our leasing agent in ensuring the scheme brings a fresh retail, leisure and hospitality offer to Barnsley.
"There are currently 11 units which are vacant - targets and types of businesses have been identified for these units to ensure a dynamic tenant mix, and a refreshed marketing plan is in place to market these units, using the success of the scheme so far to promote the remaining units to let.
"Advance negotiations are currently being held with a further seven tenants."