A QUARTER of Barnsley's children are now receiving free school meals and almost 12,000 are officially classed as living in poverty amid concerns over a sharp rise due to the costly impact of the pandemic, the Chronicle can reveal.
Data from the Department of Education (DoE) shows that by the end of the 2020/21 school year, 26 per cent of all pupils were on free school meals, compared with 19 per cent in 2017.
A total of 11,221 children aged under 16 were living in families with low incomes in 2020/21 - an estimated 24.2 per cent of all youngsters in the area.
Of the children aged nought to 15 in poverty in Barnsley last year, 3,768 - 34 per cent - were aged below five.
There were also 2,212 young people aged 16 to 19 in low-income families.
As more families with children turn to charities for support, The Children's Society warned the pandemic has caused 'long-term, devastating consequences' for those in low-income families.
They now believe the government risk failing on its manifesto pledge to cut child poverty and force millions of families into hardship - unless further measures are taken to combat spiralling poverty cases.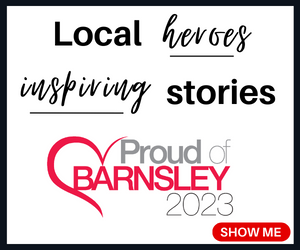 Azmina Siddique, from the charity, said: "While some year-on-year increase in the numbers of people qualifying can be put down to certain protections in the system as Universal Credit is fully rolled out, it is also likely the increase in free school meal uptake is due to growing need.
"Free school meals provide vital help to families - saving them over £400 per child each year - but too many families simply don't qualify, meaning thousands of children are missing out."
Free school meals are available to children who have parents receiving benefits or are on incomes of less than £7,400.
The pandemic coincided with a small year-on-year increase in pupils needing free school meals in Barnsley - between the end of the 2019/20 and 2020/21 academic years, 4 per cent more children became eligible for them.
Barnsley East MP Stephanie Peacock urged the government to act.
She added: "We are in the top 20 per cent of areas nationally for adult food poverty - and 5,000 children in Barnsley East also growing up in poverty, with the majority of their families in work.
"Just before Christmas I visited the local foodbank in Wombwell to make a donation - they have seen a tripling of demand in recent years and these statistics are shameful."
According to the DoE, 66 per cent of Barnsley's children in need were eligible for free school meals last year - up from 60 per cent at the same point in 2016/17.
A child in need is defined by the government as a child who needs support from their local authority to maintain a decent standard of development and education.
This includes children with disabilities and special educational needs, young carers, children who have committed crimes, and those with parents in prison.
"After cutting Universal Credit last year and overseeing rising inflation, the government raised National Insurance this month lifted the energy price cap," Stephanie added.
"We need a government that's on our side.
"It is clear that we need a long-term solution as without urgent and direct action this problem is only going to get worse."