A GROUP of friends - one of whom is battling leukaemia - have raised around £4,000 for charity after completing a gruelling 88-mile Mount Everest trek which saw one of the group hospitalised for ten days.
Kirk Lee, of Holgate Mount in Ward Green, along with his brother Mark Lee and friends Paula Rushforth, Donna Taylor and Mark Gill recently returned home from their visit to the world's tallest mountain's base camp to raise funds for Leukaemia Care.
After managing the trek to the camp - a journey which saw her come down with pneumonia and suffer four blood clots - Paula had to be airlifted to Kathmandu's hospital.
Kirk, 54 - who has been battling leukaemia for almost five years - explained Paula being taken ill wasn't what any of them had expected as she was one of the fittest in the group.
"The air was just so thin," he said.
"You could feel it getting thinner obviously the higher we went - and Paula had been complaining of feeling ill but wasn't really improving as she was just breathing in cold air.
"We had to come home a few days before her, and a medic even had to escort her back to the UK as she was still struggling to walk due to her breathing.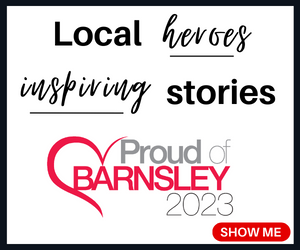 "I wouldn't say she's 100 per cent now, but she has recovered."
The group had trained hard for months for the challenge, and now say the walking itself wasn't the most difficult component - but rather the altitude and the temperature.
"It was bitterly cold," Kirk added.
"Near the base camp itself it was about minus 15 degrees.
"The walk itself went well - it wasn't easy, but it was definitely the conditions which were the most challenging part.
"The altitude just creeps up on you."
Plumber Kirk explained the fivesome had planned the trek to take place two years ago - when he had been battling leukaemia for three years - but it was delayed due to the pandemic.
He now has to take a chemotherapy tablet every day for the rest of his life - which he says can make him feel nauseous but it's something he says he can 'manage quite well'.
"Up to now, touch wood, I've really taken to the tablet and it seems to be working for me.
"I have to go for blood tests every three months where they take five lots of blood every time.
"It's something I've got to live with and it means I have a life."
The group are presenting the cheque to the charity tomorrow - who host monthly Barnsley support meetings Kirk attends - and their homecoming celebrations are being held at Ward Green WMC in the evening.
"It feels amazing to have done it," added Kirk.
"We also planned in a few days back in Kathmandu to have a rest and a bit of fun - that was needed because I was so tired.
"It was all an amazing experience - obviously other than what happened to Paula, but we were glad she pulled through and made it to the camp."