A MEDIEVAL-THEMED festival didn't disappoint thousands of visitors at the weekend as a 'fantastic' time was had - despite youths reportedly causing their own medieval mayhem in and amongst the crowds.
First held in 2019 and planned to be an annual event, the twice-delayed 'Medieval May-hem' festival was finally held after delays due to the pandemic.
A click-counter recorded more than 5,000 people attended the event which spanned Saturday and Sunday at Monk Bretton Priory.
Jolly Good Communities supported the Friends of Monk Bretton Priory group to hold the unique festival this year.
Despite the success of the day, which featured various medieval-themed entertainment and activities including axe-throwing and archery, festival organiser Victoria Agnew said the day was slightly marred by antisocial behaviour issues.
"It's hard for us because we're trying to keep the event free so that it's accessible for people.
"We're really trying to keep it free, but I guess that does mean that those wanting to cause trouble can also just walk in.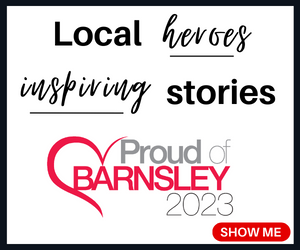 "It's just sad that all the hard work from all the volunteers could have been ruined by them - but luckily it wasn't.
The free festival aims to raise funds to preserve the historic site - which is the remains of the Cluniac monastery built in the 12th century.