FAMILY of a former boxer who died of acute lymphoblastic leukaemia have raised £12,000 to make sure others can go through treatment as painlessly as possible.
Lee Noble, from Dodworth, died aged 33 last March having battled leukaemia since 2014.
His family went on to set up the appeal - which has been backed by some of boxing's biggest names including Eddie Hearn, Fran Warren, Ryan Rhodes and John Fury - and are now celebrating reaching their £12,000 milestone.
The money will mean 200 patients can benefit from special bone marrow biopsy drills - now funded for two years at Sheffield's Royal Hallamshire Hospital - which provide a less invasive option to typical biopsies.
Lynda Noble, Lee's mother, said: "Having seen the pain that Lee was in during his treatment, I know what a difference the purchase of these bone drills will make to so many other patients.
"Knowing that Lee is responsible for that gives me so much comfort and makes me so proud.
"The bone marrow drills which the money has been raised for will mean that patients going through bone procedures will have access to a less painful procedure, all thanks to the fantastic supporters of The Lee Noble Appeal."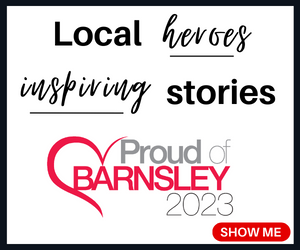 Gareth Aston, chief executive officer at Sheffield Hospitals Charity said: "We are overwhelmed with the support that has been shown for the Lee Noble appeal, the fighting spirit of the boxing world and from Lee's family has really shown through and we are so thankful to all the money raised by the family, friends and community."