ENFORCEMENT action could be taken at Barnsley Hospice if immediate improvements are not made - after inspectors opted to keep the cash-strapped facility in its lowest-performing special measures category.
The hospice was marked as being inadequate last July by the Care Quality Commission.
Facilities deemed to be failing receive more frequent visits from the CQC and on Wednesday it was revealed that the latest - carried out in January - did not show enough improvement in order to warrant a higher rating.
'Significant concerns' remain, according to inspectors, although some praise was given to its staff for their responsiveness and care.
Sarah Dronsfield, the CQC's head of inspection, said: "It's concerning that, despite issuing urgent conditions on the provider's registration to ensure the leadership team brought about immediate and urgent improvements, there were still some breaches which hadn't been addressed since our last inspection.
"These breaches include ensuring incidents are properly reported and investigated and that learning is shared to prevent similar incidents occurring.
"The service must also ensure effective systems are in place to manage risks to patients.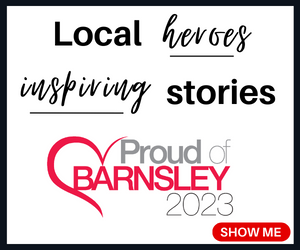 "We'll continue to monitor the service closely and will return to inspect to see what improvements have been made.
"At that point, if we're not satisfied sufficient changes have been made and embedded, we won't hesitate to take further enforcement action to keep people safe."
In the early stages of the Covid-19 pandemic it was revealed that the charity was facing losses of up to £2,300 per day, causing a huge shortfall for the service.
This, coupled with the furthering effects of the pandemic, had a knock-on impact on its ability to deliver a high-level service to patients, according to former chief executive Julie Ferry, who was replaced by Martine Tune in late 2021.
The hospice, based in Gawber, needs to raise nearly £2m each year to fund patient care and support for families, relying entirely on fundraising and donations to achieve the amount.
An additional £1.6m grant is provided by the NHS Clinical Commissioning Group (CCG) in order to provide specialist palliative care for people living with progressive, life-limiting illnesses.
Ms Tune told the Chronicle: "We take the findings of our latest inspection very seriously and accept we have fallen short in meeting some of the standards required.
"We want to assure the people of Barnsley that we are making extraordinary efforts to work with the CQC and address all issues raised as part of our continuous improvement journey.
"We have taken immediate action to address the findings raised.
"The CQC also highlighted some positive findings in their report, which we are proud of.
"Our care remains rated as good, and our rating for being responsive to people's needs has improved.
"Meeting the needs of our patients and those close to them is our utmost priority, and we are committed to providing the best possible support for the people of Barnsley."