A NEW initiative - which will see rangers prowl secluded beauty spots in Barnsley to boost safety as the warmer months set in - was launched this week.
Yorkshire Water's scheme, which comes following pre-summer warnings to visitors to avoid reservoir swimming and starting fires, includes Ingbirchworth, Langsett, Scout Dike and Winscar.
Alastair Harvey, lead countryside and woodland advisor for Yorkshire Water, said: "We have a number of beautiful recreation sites across the region and our new team of rangers will help to keep them that way, ensuring everyone visiting our sites has a fantastic experience.
"Many of our sites are remote and having a dedicated team responsible for monitoring, maintaining, and promoting them will help us tackle antisocial behaviour, people entering the water at our reservoirs and help to inform visitors of the Countryside Code.
"It is vital those visiting our sites stay out of the water, no matter how tempting it may appear.
"Cold water shock, undercurrents and operating machinery all pose dangers to people deciding to enter the water.
"If people see others in difficulty in the water, they should contact the emergency services on 999 as they are trained to deal with such events.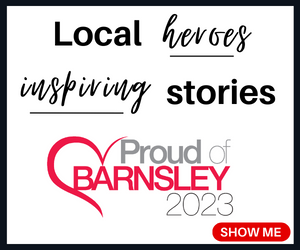 "We're looking forward to welcoming a new ranger team who will have the knowledge and experience required to assist in managing our recreational sites for the benefit of all visitors."
Firefighters are delivering classes in Barnsley schools to highlight the danger of entering water due to recent summers' incidents.
A spokesperson for South Yorkshire Fire and Rescue said: "Our message is simple - people should stay out of the water unless they are part of an open water swimming group, of which there are several in and around South Yorkshire.
"Unless you are part of one of these groups, you shouldn't be going anywhere near open bodies of water such as quarries, lakes and reservoirs.
"To start with, lots of these places are privately owned, so people shouldn't be going there anyway beyond that, there are a wide range of risks with jumping into open water.
"Firstly, the water is almost always colder than it looks bodies can temporarily shut down from cold water shock which can stop even strong swimmers.
"Secondly, you don't know what's under the surface.
"Finally, there are often hidden currents in bodies of water that can overpower even the strongest of swimmers.
"It's just not worth the risk."