A BARNSLEY police officer will momentarily hang up her handcuffs as she gets on the plane for this year's women's football European Police Championships in Norway.
PC Rebecca Hunt, who's based at Cudworth station, recently returned from Birmingham where she attended the latest training camp of the Police UK women's football team.
It was the last time the team will train together before heading out to the European Police Championships in Norway later this month.
The 28-year-old was working when she found out she had been called up to the 18-woman squad - and she said she was 'literally buzzing'.
"I was doing an overtime shift with a response team," she said.
"My watch started buzzing with notifications but I'm busy working so I can't check it but I thought I knew what it would be.
"I got to my break, glanced at my phone and I was over the moon.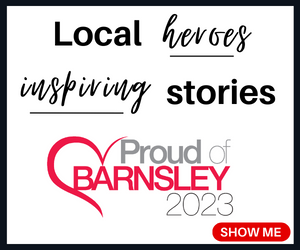 "Sadly, I was still working so I couldn't really celebrate - that came
Becca is hoping her story will encourage other young girls to get involved with both of her careers - and there's even talk of being a coach after she's finished her playing days.
"Policing and football are still not woman-dominated," she added.
"If I can use a football at my feet to inspire girls to do both then I will be delighted."