HUMAN faeces was found smeared on children's play equipment for the second time in recent weeks - prompting a local councillor to condemn vandals for their behaviour.
The play area, on Shepherd Way, Royston, was found smeared with faeces on Monday morning forcing a team from the council to suit up and conduct a deep clean.
Coun Caroline Makinson reported the matter to the council after being contacted by residents.
She noted that although incidents like this are usually rare, the fact that it has happened twice isn't a positive sign.
"It's the second time this has happened in the last couple of weeks - this exact same thing - with human faeces," she said.
"I got the calls on Monday morning.
"It's just absolutely disgusting - the mind boggles.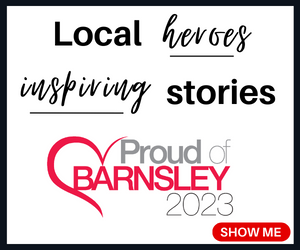 "How can somebody do such a thing to place where children play?
"The good thing is the council got it cleaned up within the day.
"I went through the park on Tuesday morning, and it's perfectly fine now.
"Luckily things like this don't happen often, but the same thing happened just a couple of weeks ago.
"If it continues to happen, then there's going to have to be some sort of special team who come and clean it regularly.
"It is just absolutely awful - it's a health and safety hazard and it's not just vandalism, it's above and beyond vandalism.
"It's just pure mindlessness, I can't understand why anyone would do it.
"These things need to be reported straight away.
"If anyone wants to report anything like this, they should visit the council website or call 773555, and low level crime can be reported to the police's 101 number."
Human faeces can pose serious health risks, and can carry infectious diseases including norovirus, salmonella and tapeworm.
Local residents shared views that the park needs CCTV to monitor the behaviour issues - and said the sight of the clean up crew was confirmation that the substance was something a bit more sinister than the 'chocolate' which they had originally suspected it was.
Coun James Higginbottom, cabinet spokesperson for environment and highways, added: "Our parks team is working hard to make sure that play areas are safe, clean and enjoyable places for everyone to use.
"The disgraceful behaviour we have seen in Royston this week, firstly puts the health of residents at risk, takes staff away from other essential work and means that already stretched budgets are having to be used to clear up the mess, rather than being invested in our parks, playgrounds and green spaces.
"After it was found during the inspection by our staff, the playground was cleaned on the same day and is now safe for residents to use.
"My thanks go to the staff who have done a first-class clean-up job.
"If anyone has any information regarding this incident, please contact safer@barnsley.gov.uk referencing 'Playground at Royston'."