SENIOR councillors on Barnsley's planning board went against recommendations and granted permission for a caravan park to be built on green belt land.
Darton East Coun Steve Hunt said he'd hoped the plans, for a site at Mapplewell Meadows Farm, Hill End Road, would go ahead despite officers' dismissal - due to projected benefits to the area as a result of up to 25 caravans or motorhomes being sited there.
Applicant Paul Marsh said in a statement the special circumstances - necessary to permit building on green belt land - were increased tourism, investment into recreation, and benefits to wildlife, but these were initially not deemed to 'outweigh the harm'.
The plans - deferred from an April meeting so board members could undertake a site visit - were put to a vote at Tuesday's planning board meeting, which Coun Hunt called a 'clear' result.
"I think the site visit was crucial because they got that appreciation for it I already had," he said.
"I could see the benefits - it's ex-coal mining land that's been allowed to regenerate and the area's now mainly used by walkers.
"It's a bit of a gem.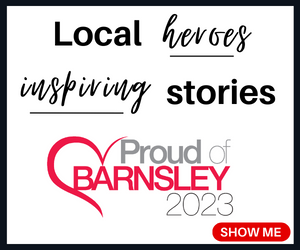 "It was a very decisive vote.
"This will be good for Mapplewell. It will help trade, shops, pubs, restaurants - it's all positive from my point of view."