A GIANT warehouse - which will measure more than 250 metres in length and spark Hoyland's next phase of development - has been earmarked for approval, according to documents released this week.
The plans, submitted by Firethorn Developments, are within the so-called Gateway 36 scheme on land to the north of Dearne Valley Parkway, which was once home to Rockingham Colliery.
Firethorn purchased the site in February for £11.6m and although a tenant has not yet been identified, the Chronicle can reveal a firm in the logistics industry will be sought.
Phase 2A.1 - which were followed by phase 2A.2 and then 2B - will be accessed by a new road from Shortwood Roundabout, but the fresh bid is set to kick-start phase three in order to hit a 2,500-job projection.
According to detailed plans obtained by the Chronicle, the prospective warehouse will be 108 metres wide, cater for 55 HGVs and have a 315-space car park.
Although the wider development of the area has been mired in controversy, the application received no comments from members of the public, according to a Barnsley Council report.
"The layout comprises one large building instead of the two smaller buildings that were envisaged in the indicative outline masterplan," it added.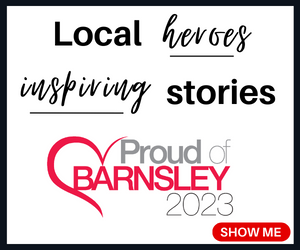 "Although specific occupants are not yet known - the proposal is speculative at this stage - the applicant states that the layout has been designed to accommodate operational requirements for typical occupiers for this size of unit.
"The single building is proposed to lie to the west of the new access road and would be 268m long and 108m wide, with the long axis parallel to the Dearne Valley Parkway.
"It would have a height to the eaves of 16m and a shallow, curved roof at 18.4m in height.
"Overall, the development would deliver approximately 31,612 square metres of built development, which is approximately 23 per cent larger than the size of the two units approved on the indicative masterplan."
Harworth, the developer behind Gateway 36, created 145,248 square feet of employment land as part of phase one between 2015 and 2018, with four industrial units and one drive-through retail unit.
Phases two and three of the project total 1.1m square feet of employment space across 95 acres.
All three phases were made possible through £17.1m from the Sheffield City Region Investment Fund, which also paid for changes to the road layout including a new lane from the M1 slip road.
Andrew Blackshaw, chief operating officer at Harworth, said: "The sale to Firethorn was part of a co-ordinated strategy to realise our vision for Gateway 36 as a major hub for both large and small footprint logistics and manufacturing.
"Harworth has transformed the former Rockingham Colliery into a new high-quality development, which benefits from a position adjacent to junction 36 of the M1.
"It has demonstrated the current market demand for strategically-located sites, which are in short supply in the region."