ROLL-OUT of body cameras to Co-op stores in Barnsley will continue after the company deemed the scheme a 'great success' - despite recorded rises in assaults and thefts.
Last year, the retailer's Kingstone store - where one worker was stabbed during a robbery two years ago - was one of 50 sites picked for the launch of the scheme.
Central England Co-op, which has more than 260 stores across the country, said positively it has seen 'significant drops in verbal abuse and threats' compared to last year.
But in the first six months of this year, assaults at Co-op stores have increased by more than a third from 41 to 56 on the same period in 2021, while thefts have risen more than nine per cent from 5,356 to 5,855.
Staff at the Co-op petrol station on Carlton Road will now also wear body cameras in a bid to protect staff and customers while deterring would-be criminals to think twice before taking the risk.
Nicola Walton, loss prevention advisor, said: "Our body camera roll out last year to over 50 of our stores was a great success.
"It allowed our colleagues to feel safer while serving their communities and played its part as another deterrent to prevent crimes before they take place.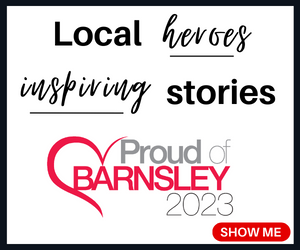 "We're aware that any kind of crime can be frightening for store colleagues, and this is why we're extending the roll out of the technology to 38 more stores across our trading estate."
Co-op has also been campaigning for a change in the law which in April saw the Police, Crime, Sentencing and Courts Act passed - which doubles the maximum sentence for assault on public service and retail workers to two years.
A further Assaults on Retail Workers (Offences) Bill is also in the process of passing through the House of Commons which proposes further protection.
The store on Keresforth Hill Road was part of a first wave following a trial of two Birmingham stores.
Wesley Glover, 29, was jailed for nine years last March after pleading guilty to robbing the store as well as two shops in Sheffield in July 2020.
Glover stabbed a then 49-year-old employee, who suffered minor injuries, during the theft of several bottles of spirits.
"Over the past few years, we have invested heavily in a range of measures to keep our colleagues and customers safe ranging from centrally monitored CCTV systems that can be activated at the touch of a button to increased numbers of security guards - today's news is just another way we can continue to invest in keeping people safe at work and whole they shop," added Nicola.
"This will provide us with another tool in our efforts to have a zero tolerance approach to any type of crime towards our colleagues and customers.
"We now ask shoppers to work with us to make sure that nobody has to face abuse or violence in their place of work."