THE family of a former heating engineer who died of cancer following a decade of inhaling asbestos at a stately home are raising awareness of the dangers to mark a national day of action.
Dad-of-two Alan Taylor from Hoyland, was diagnosed with mesothelioma in January 2017.
A terminal cancer of the lining of the lungs, it is most commonly associated with exposure to asbestos, often decades previously.
Alan's condition deteriorated and he died five months later, aged 73.
Following Alan's death, his widow Maureen instructed asbestos-related disease experts at Irwin Mitchell to investigate how her husband was exposed to the hazardous material that claimed his life.
The family's legal team went on to secure a settlement after it was found that Alan's asbestos exposure occurred during his employment at stately home Wentworth Woodhouse, which was run by Rotherham Council at the time.
Alan's family marked Action Mesothelioma Day last Friday to warn of the dangers of asbestos.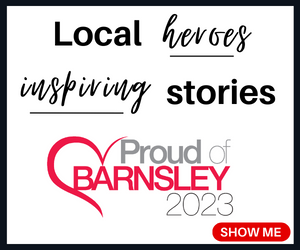 In addition, Wentworth Woodhouse Preservation Trust will be taking part in 'Go Blue For 22', a national campaign where landmarks are lit up blue to raise awareness of mesothelioma.
Simon Webb, the specialist asbestos-related disease lawyer at Irwin Mitchell supporting Alan's family, said: "It's five years since Alan sadly died and understandably his family still find it difficult to come to terms with their loss.
"His death is yet another reminder of the terrible legacy left behind by asbestos.
"While many people associate asbestos with heavy industry, factories and power stations, its use was widespread in many public buildings such as schools and hospitals and even stately homes such as Wentworth Woodhouse, not to mention Buckingham Palace and Sandringham.
"No amount of money can ever compensate for the loss of Alan or what his family have been through.
"Nevertheless, our goal is to aid those who have greatly suffered and we're pleased to have helped secure them a settlement.
"Action Mesothelioma Day is an opportunity to emphasise the dangers still posed by asbestos."
Alan, who worked at Wentworth Woodhouse from 1988 to his retirement around 2000, was employed as a maintenance man and heating engineer, and spent some of his day in the boiler house.
His sons Paul, 51, and Mark, 54, also worked at Wentworth Woodhouse for a time - and Mark recalled that at the time the boilers and associated pipework were insulated with asbestos.
Mark told legal experts that, 'dust was always hanging in the air' in the boiler house and he believed some of it to be asbestos dust from deteriorated pipes and insulation.
Wentworth Woodhouse Preservation Trust, which took over the running of the landmark in 2017 and was not responsible for Alan's exposure, has since confirmed that it has had all asbestos removed from the boiler house.
Maureen, who was married to him for 50 years, added: "Alan was always fit and active, and enjoyed going on long walks every day.
"When he started becoming breathless and having to sit down more and take breaks, I knew something wasn't quite right.
"However, nothing would have prepared us for his diagnosis - we were both shocked and devastated.
"Mesothelioma was something we didn't know much about, so to be told Alan had it was incredibly difficult to come to terms with.
"I don't think I'll ever be able to accept he's no longer here with me - our home doesn't feel the same anymore, without Alan as we did everything together.
"The past few years have been tough, and I wouldn't have got through it without the support I've had from everyone.
"All I hope for now is that by sharing my story it makes others aware of the risks of asbestos."