ONE of Barnsley's biggest ever Pride events will take place tomorrow - and it's gearing up to be an important day for the town.
Pride Barnsley will host their event this weekend, with well-known face and drag queen Jamie Campbell - from BAFTA-winning movie and musical Everybody's Talking About Jamie - hosting the event.
The day will be home to a number of family-friendly events in Mandela Gardens and the Civic, as well as an over-18s part in The Garrison.
Nick Cox, operations manager at Pride Barnsley, told the Chronicle: "It's 50 years since the first Pride event and 13 years since Barnsley's first.
"It's the first time we're getting together since the pandemic and it will be one of our biggest events yet.
"We've got our biggest budget yet and out biggest amount of funding.
"The event is important in so many different ways.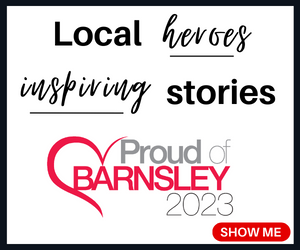 "It's about raising the profile of LGBTQ people in Barnsley.
"We will always be a minority but not fully accepted yet - but things are changing and things have changed."
More information on the event can be found on Pride Barnsley's social media channels.