CRIME in Barnsley has risen by more than 13 per cent over the last 12 months, shock new figures have revealed.
South Yorkshire Police recorded more than 25,500 offences in the town in the year to March, according to the Office for National Statistics (ONS).
It's a 13 per cent increase compared to the year before, where there were a total of 22,535 incidents reported to the police force.
The town's crime rate is currently 102.9 crimes were 1,000 residents - a far higher rate than the national average, which stands at 89.4.
There has been a six per cent increase in sexual offences over the last year, with 667 incidents on record.
It's up from 631 the year before but fewer than the 752 recorded in the 12 months to March 2020 - the last year on record before the coronavirus pandemic.
More than half of all crimes reported to police in Barnsley were linked to violence and sexual offences in April.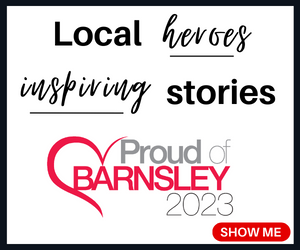 Statistics obtained by the Chronicle show that throughout April the latest figures available a total of 1,791 crimes were reported to South Yorkshire Police in the town's four policing wards of Barnsley Central, South East, West and North East.
The latter had the most reports with a total of 624 incidents almost 100 more than the South East ward.
Of those 624, more than half 331 were attributed to violence and sexual offences.
Recorded stalking and harassment offences also rose in Barnsley, with 3,770 offences reported in the town.
This has led Rape Crisis, a charity which supports those who have been sexually assaulted, to encourage others to come forward - with the figures not telling the 'whole story'.
Chief executive Jayne Butler said: "Victims and survivors are coming forward in increasing numbers to report the sexual offences they are experiencing and the government have promised to act on this.
"That bravery deserves real and meaningful action in response.
"We need to see swift, sustained and ambitious action from both the government and justice agencies in response to these increased reporting figures."
The Home Office said the fact more victims are coming forward to tell their story is 'encouraging', but admit that more work needs to be done.
A spokesperson added: "The police and the Crown Prosecution Service must continue to raise the bar in handling such cases, so victims know they will be taken seriously and the criminals responsible are put behind bars.
"Through our rape review action plan, we are working to make sure the system works better."
Meanwhile, violent crime in Barnsley has also risen in the area, from 8,833 incidents to more than 10,100 over the last 12 months.
It's believed the main catalyst behind the rise in figures is the rise in violence without injury, which also rose by 25 per cent.
Theft offences also rose by 21 per cent, with more than 6,300 incidents recorded by South Yorkshire Police.
The only crime that saw less incidents dealt with was drug offences, of which there was 702 - an 11 per cent decrease.