WORLD-RENOWNED director Ken Loach will return to Barnsley next month to unveil a blue plaque in Brian Glover's memory on the 25th anniversary of his death.
Ronnie Steele, chair of the Brian Glover Blue Plaque group, is hoping they can raise enough funds to pay for all the costs, whilst also fixing a date for the unveiling.
The group originally wanted the tribute to be placed outside the Civic Hall, as it was the place where Brian appeared as a professional wrestler.
However it will now be placed outside the Chennells Bar on Wellington Street, as it was there that Brian was filmed presenting a documentary in the 1970s eulogising his beloved town.
The unveiling will take place on Thursday, September 22 - with the festivities kicking off in Peel Square at 11.30am.
The Barnsley U3A Brass Band will be performing, followed by speeches from the Mayor of Barnsley Coun Sarah Tattersall, Joe Rollin and Ken Loach himself.
At 12.15pm, Brian's plaque will be unveiled.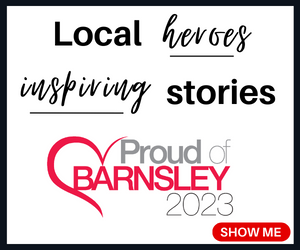 Brian is best remembered for his unforgettable appearance as a PE teacher in Loach's movie, Kes. Author Barry Hines had a blue plaque placed on his former home in 2019.