PENISTONE runner Lucy Clough ran her first half marathon at the Great North Run last Sunday and managed to raise over £800 for a Barnsley charity dear to her family's heart.
Lucy, 22, who recently graduated from Northumbria University, runs regularly but has only been training specifically for the Great North Run since returning from holiday at end of July.
Lucy said: "I'm so happy to have crossed the finish line and raise money for an amazing cause whilst completing something I've wanted to do for so long."
Lucy ran in support of dementia charity BIADS who helped not only her grandma, Anne, who died in October 2021, but also her grandfather, David.
BIADS supported Anne and David from Anne's dementia diagnosis and have been a massive support to David since Anne passed away.
David said: "Lucy has seen the tremendous support me and her grandma had from BIADS.
"Lucy has trained so hard because she wanted to do herself and grandma justice."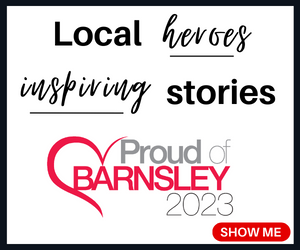 Lucy has raised £842 to date but her Go Fund Me donation page is still open for anyone who wishes to donate.