BARNSLEY residents' health inequalities with heart and circulation issues have been laid bare in a shock new report which reveals more than one in ten are now living with related conditions.
About 36,000 people in the town have associated issues, with 55 deaths attributed to heart disease in Barnsley per month - the equivalent of someone dying every 14 hours.
More than 60 per cent of adults in Barnsley are obese or overweight, according to the British Heart Foundation (BHF), with more than 40,000 having been diagnosed with high blood pressure.
Heart and circulatory diseases kill one in four residents, with data showing the average time from onset of stroke symptoms to first medical presentation for Barnsley patients is approximately 15 hours, which compares with a national and a regional average of three-and-a-half hours.
However, healthcare bosses say 80 per cent of premature heart attacks and strokes are avoidable, which led the North East Area Council - which covers Cudworth, Monk Bretton, North East and Royston wards - to hear more about local issues at a meeting on Wednesday.
More is set to be done by councillors in the area, who are set to work alongside the NHS to signpost men - in particular those aged between 50 and 60 - to services available.
MP Stephanie Peacock, who represents the constituency, has joined forces with the BHF to urge people to come forward if they experience symptoms - after she revealed 15,000 of her constituents have heart and circulatory diseases.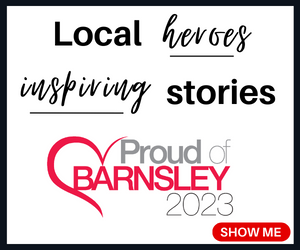 She said: "It is absolutely vital that people in Barnsley don't put off seeking medical help when they need it.
"Please do not delay in dialling 999."