ENFORCEMENT action has been taken by Barnsley Council after environment bosses complained about 'large-scale' fly-tipping at a former coking plant cited as a magnet for arsonists.
Deliberate fires have been started at the Monckton site, on Lund Hill Lane, Royston - which prompted a plea from South Yorkshire Fire and Rescue several months ago.
Previously owned by Hargreaves before being sold to MHH Contracting several years ago, it's still the subject of a planning application - submitted in 2020 - for up to 500 homes.
However, despite demolition work being carried out - as well as ground contamination clean-ups - it's been alleged Monckton is being used as a 'dump-it' site for waste accumulated on other projects.
It was this that fire and Environment Agency bosses complained to the council about, due to waste being set alight on numerous occasions over the summer.
Coun Robert Frost, cabinet spokesperson for regeneration and culture, said: "Our officers issued a planning enforcement notice due to large-scale dumping of waste on the site without planning permission.
"This followed multiple complaints from South Yorkshire Fire and Rescue, the Environment Agency, community safety and neighbourhood wardens."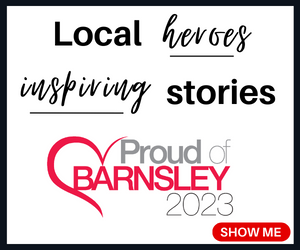 However, an appeal has been lodged by Monckton Developments Limited - understood to be running the site - with the Planning Inspectorate, which has the power to overrule the council decision if it's found unjust.
Craig Huxley, from South Yorkshire Fire and Rescue, told the Chronicle: "There's been a couple of deliberate incidents at Monckton and so we've had to get in touch with building control.
"It's such a huge site and it's difficult to secure all the buildings and entrances.
"There's some significant risks on that site and we've had several calls to Lund Hill Lane - there is repeat offending and it's one of the worst-hit places in Barnsley."
The former plant supplied coke destined for use in glass, detergents and steel manufacturing but was hit hard because Chinese suppliers were able to undercut its prices.
Hargreaves subsequently entered a consultation process with employees on October 27, 2014 and ceased production just two months later, resulting in Monckton's 130-strong workforce losing their jobs.
Since, its future use has been in doubt, with plans for a power plant being mooted before the planning application for homes was lodged.
Coun Frost added: "The enforcement notice - submitted in July - requires the activity to stop, the material dumped on the site to be removed, and the land restored to its previous condition.
"The notice gave three months for this to take place.
"An appeal has been lodged with the Planning Inspectorate and we wait for the outcome of that appeal."
The Chronicle contacted both MHH Contracting and Monckton Developments Limited for a comment but no-one responded.