A BARNSLEY police officer who had an inappropriate sexual relationship with a female victim has been jailed.
Liam Mills, 34, began sending messages to the victim last August, then she attended a police station in relation to domestic abuse offences.
He initially messaged her on his work phone, but began texting her on his personal number, with the content becoming 'more and more explicit'.
He also sent three police-related videos to the victim, including one of a murder scene.
During a police search of Mills' home, his phones were seized and it was revealed he had also sent messages to another young woman who had contacted the force following a mental health crisis.
He has been placed on the barred list, meaning he will never work in policing again.
At Sheffield Crown Court last Friday, Mills was sentenced to nine months in prison after pleading guilty to two counts of misconduct in a public office and a data protection offence at an earlier hearing.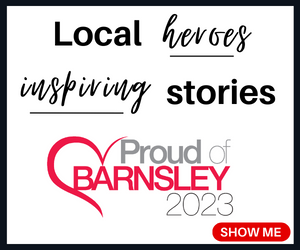 Deputy Chief Constable Tim Former said: "This is an utterly appalling case of a police officer exploiting vulnerable victims of crime who were in need of our help and support.
"I am satisfied Mills is now in jail where he rightly belongs.( "Mills' misconduct was unforgivable and I assure you that within the force, colleagues are as sickened by his behaviour as members of the public will be.( "Mills' offending came to light through an internal report to our Counter Corruption Unit.
"The overwhelming majority of our officers and staff proudly reflect our true values and are unafraid to do the right thing and report any matter which falls below our high standards.( "I hope this case demonstrates that South Yorkshire Police will deal robustly with any employee who abuses their position.
"There is no place in our force for those people."
It's the second time a Barnsley officer has been jailed this year.
Former PC Nabeel Khan was handed a two-year jail term for dealing drugs on Barnsley's streets after an investigation by South Yorkshire Police and the Independent Office for Police Conduct.
Data from the Home Office show 13 officers have been dismissed from the force since April 2017.
The figures refer to officers who were made redundant, have been made to resign, or have had their contracts terminated - including any asked to leave the force due to misconduct.
The National Police Chiefs Council, a staff body for police leaders, said a 'tiny minority' of police officers undermine public trust and confidence in policing.
A spokesperson said: "Where officers don't meet the expected standards of behaviour they will be dealt with directly, and this could result in them losing their jobs or in the most serious cases, a criminal conviction.
"Everyone in policing needs to contribute to an inclusive, professional, and ethical culture.
"As a result of shining a light, more misconduct will be discovered, more officers will be sanctioned, leave the service or even be charged and convicted of crimes."