A BARNSLEY teenager has won this year's BBC Young Writers' Award.
Elena Barham, 19, was among five young writers put forward for the prestigious title, having entered with Little Acorns.
Set in the 1940s, it tells the story of an evacuee who goes to live with her gran by the sea.
On discovering some of her late father's old clothes, she decides to disguise her gender by dressing up.
However the story takes a dark turn when she realises her friend's perfect father is not all he seems.
Elena, whose win was announced live on BBC Radio 4's Front Row show on Tuesday, said: "I wrote 'Little Acorns' when I was 16, two years before submitting to the competition.
"Whilst it does sound cliched, the idea really did arrive to me almost in its entirety.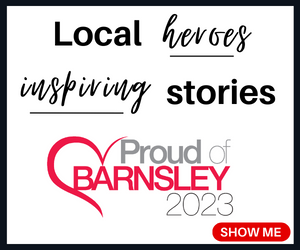 "The closing imagery of a child in the sea wearing their father's boyhood clothes appeared very vividly to me and at once I knew my plot and characters.
"It was one of the quickest first drafts I've written as well as one of my most enjoyable writing experiences.
"Little Acorns was originally the start of a novel but as I wanted to submit to this competition it faced brutal edits to trim it to 999 words.
"I've followed the award for years and have always been impressed by the shortlisted and winning stories, so I feel very honoured."
A relation of William Shakespeare, Elena has already received multiple accolades for her work, including winning the Ilkley Literature Festival Young People's Poetry Prize 2021 and the Barnsley Writers' competition.
Elena started an English literature degree at the University of Sheffield last month after taking a gap year to develop her creative writing.
Katie Thistleton, chair of judges for BBC Young Writers' Award, added: "Little Acorns is an incredibly accomplished piece of writing - it's full of vivid characters, subtlety and intrigue, and it squeezes so much story into so few words.
"Choosing just one story from this year's amazing shortlist was such a difficult task, but Elena's talent for creating narrative that stays with you long after you've finished reading makes her a hugely worthy winner.
"We can't wait to see what she writes next."
The award, run in conjunction with the University of Cambridge, is now in its eighth year and has built a reputation for uncovering future literary stars.
Dr Midge Gillies, director of creative writing at the university, praised Elena's work.
"It is a haunting story full of startling descriptions told by a compelling narrator.
"The story revolves around secrets and unspoken tensions and is the type of narrative that, once finished, you immediately want to re-read.
"Elena Barham is certainly a writer to watch."