A BARNSLEY pensioner is proving it's never too late to quite smoking after quitting the habit he started when he was ten.
John McCool, 75, is well on his way to achieving four months away from cigarettes after he spent more than a fortnight in Barnsley Hospital's intensive care unit.
The dad-of-three, grandad and great-grandad was admitted to hospital after seeing his GP when his weight dropped to eight stone.
He said: "I do suffer from chronic obstructive pulmonary disease (COPD) but have always controlled it.
"But then I lost my appetite and the weight was just falling off me.
"I could hardly walk - I had no idea what was wrong and ended up in hospital."
He received treatment and gave up the cigs in June, and he was supported by the hospital's QUIT smoking programme.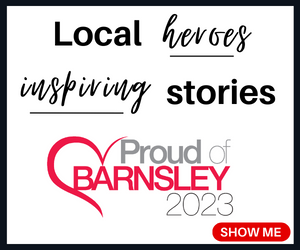 John, whose wife Pat runs The Darley pub in Worsbrough, added: "I've smoked since the age of ten which people did in those days and I could smoke as many as 60 a day.
"I was a plasterer by trade and always worked hard until I retired at 60 through ill-health.
"Even now, I can't say in all honesty that I don't fancy a cigarette sometimes I could murder one but I stay off them.
"Cigs are expensive but it's not about saving money, it's about my health."