A GRIEVING mum scaled the UK's highest mountain to write her late daughter's name in the summit snow - 13 years after tragedy struck - in an attempt to give hope to other parents who have lost their children.
Natasha Cashmore opted to climb Ben Nevis in the Scottish Highlands in memory of her daughter, Grace, who would have been 13 this year.
The 34-year-old, of Melton Avenue, Brampton, was devastated when Grace began to display symptoms of an infection shortly after her birth on September 30, 2009.
Grace had been born via an emergency Caesarean section, after Natasha was admitted to hospital with suspected appendicitis.
But after seven days, doctors - who began to worry about the baby's condition - performed a lumbar puncture, inserting a hollow needle between the bones of the lower back and into fluid around the spinal cord to assess whether infection was present.
Grace died two hours after the procedure and Natasha - who is no stranger to taking on big challenges in her daughter's memory - scaled the 4,413-foot mountain by herself on Saturday in just three-and-a-half hours.
The ascent follows previous fundraising events, which has seen her complete a 3,000-plus-step challenge, a skydive and the Yorkshire Three Peaks Challenge, which involves scaling Pen-y-Ghent, Whernside and Ingleborough in under 12 hours.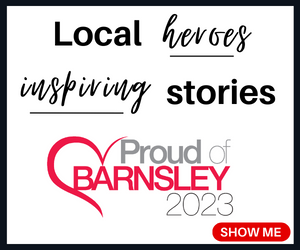 Natasha said: "When it came up to Grace's tenth birthday I always wanted to do something to raise money for charity or in her name.
"On the tenth anniversary I did a skydive and it just kind of snowballed from there.
"Last year it was the 'Yorkshire Three Peaks' challenge.
"The year before, because of Covid, I did a step challenge, then I said I wanted to do Ben Nevis because it's the tallest mountain in the United Kingdom."
Natasha's hike also coincided with Baby Loss Awareness Week, which started on Sunday and ends tomorrow.
She added: "Once you've lost a child or a baby, nothing comes close - nothing is as hard as that.
"But I do think in the last couple of years there's been a bit of a shift when you have lost a baby, so the awareness week is about trying to remove the stigma around baby loss.
"There's only been that shift in the last couple of years - before that it was a taboo subject so I'm trying to be an advocate for that as well.
"I've got a massive love of the outdoors, from a mental health perspective it's one of my main coping techniques, when I am on a hike or on a mountain I feel closer to my daughter."