A GANG of car thieves stealing specific vehicles from across the Dearne - and subsequently joyriding around a local park before ditching them - are causing chaos for residents.
More than a dozen vehicles, specifically Ford Fiestas and Ecosports, have been stolen in the Dearne in the past week leaving some residents unable to sleep.
Heather Bell, 37, from Thurnscoe, saw her car stolen last week.
She told the Chronicle: "My car was gone in ten seconds.
"They have a device which doesn't need any sort of signal from the car key.
"They were off in a matter of seconds and they just rallied it around the park.
"It's happened a lot in the Dearne area recently there's about 15 cars gone missing in the last few days all with the same circumstances."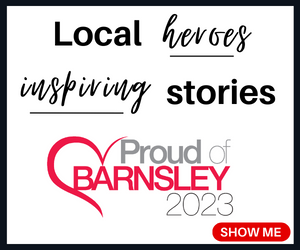 Having contacted the police, locals say the force isn't 'doing enough' to support the victims who have been forced to club together to retrieve their stolen vehicles.
"We've had to create a Facebook page to find the cars because the police aren't helping," she added.
"We're having to find them ourselves I'm driving around at night to get them back.
"Something like this has never happened to me before it's very frustrating.
"Some of the cars have been written off but I'm hoping mine won't be like that.
"It's currently with the forensics team.
"I know there's some damage as my daughter's car was at the bottom of the drive and they went into that I'm just not sure about the bottom of the car."
However it doesn't seem like the thugs are stealing the cars to sell them, they're just joy riding them around the local area something which could have serious consequences.
"They could kill someone," she said.
"We know they're driving around the street before going to the park.
"It's awful they could so easily hit someone."
Heather has been forced to take time off work due to the stress the incident has caused her.
"I can't concentrate at work," she added.
"I've had to take some time off on compassionate leave.
"I'm really worried about them coming back.
"I've had to put cameras up my anxiety is going through the roof."
Supt Emma Wheatcroft from the Barnsley Command Team said: "In recent weeks we have seen a number of vehicle thefts in the Dearne area and throughout the county.
"We actively monitor neighbourhood crime including theft of vehicles and identify hot spot areas where offenders are operating.
"We know how distressing having your vehicle or any property stolen can be for people, and therefore we are delivering a range of proactive work to tackle this issue.
"In Dearne specifically, we are delivering extensive and regular night-time patrols to help us to identify those responsible for vehicle crime and assist us gathering information about wider neighbourhood crime issues in the area."