A DEVASTATED mum has described how her eight-year-old daughter asked if she was going to die following a shock cancer diagnosis.
Indie Violet Senior, who attends Holy Trinity in Carlton, hadn't been feeling well for a number of months, according to her mum Siobhan Senior, of Athersley North.
Siobhan, 33, told the Chronicle: "During this year, Indie had had some spine problems. We went back and forth with the doctors and hospital and she was eventually diagnosed with a compressed spine.
"It's got worse from July until now and the doctors didn't really help. Two weeks ago we went to A and E where we were told that she had got leukaemia."
Describing her daughter as the 'most precious child you could ever ask for', Siobhan said that the family's lives have been turned upside down by the news.
"There's no words for how I'm feeling. I'm absolutely devastated - it's just every parent's worst nightmare. You hear about it but you never think that it could be your little girl.
"She asked me if she was going to die," said Siobhan.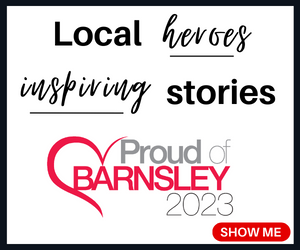 "She's the most beautiful, precious and kind child you could ever need."
Indie has been in Sheffield Children's Hospital for the past two weeks and has begun her chemotherapy treatment and, although she hasn't lost her hair just yet, Siobhan expects it to happen soon.
"For the last two weeks she's not been eating or drinking so there's no sign of her leaving just yet," she said.
"The nurses have been absolutely amazing - I don't think I'd have been able to get through this without them.
"She's currently on steroids and is having chemo.
"Leukaemia has attacked her spine - it's been going on for the last few months. It's just progressively got worse."
A fundraiser set up by one of Siobhan's friends, Faye Clarke, has already raised over £700 for the youngster - and her mum says she's been left 'overwhelmed' by the support.
"She's just a little angel but since this has happened she hasn't been herself," she said.
"I just want everything to go back to the way it was.
"At the minute she's lost everything - even her mobility.
"I'm gobsmacked by the fundraiser - it's really overwhelming."