SIGNIFICANT delays due to work by Yorkshire Water on a major route into the town centre will only get worse when new developments begin, fed-up locals have claimed.
Last month, a burst water pipe forced Burton Road to be closed due to damage done to the surface.
Temporary traffic lights have been in place since Saturday and they'll remain there until tonight as Yorkshire Water carry out further works.
At the time, the road was closed off for motorists until the road was made safe again, forcing drivers to divert along Wakefield Road and up Carlton Hill to get to their destination.
They're now being forced to do the same, adding almost an hour onto their journey - and subsequently causing gridlock at peak times.
Rachel Stewart, a campaigner from the area, believes things will only get worse once new developments - including the widening of Old Mill Lane and new houses being built at the site of the old Belmont Care Home - begin.
Outline planning permission was granted to demolish the Belmont facility, off Lamb Lane, Monk Bretton, and replace it with a residential development of up to 82 homes last year.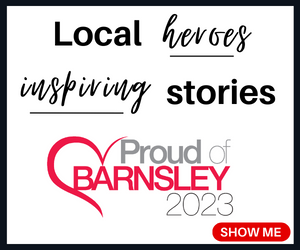 The building was erected in the late 1960s and it was originally used as a residential facility for elderly people but in June 1999, Barnsley Council's asylum and migration service welcomed 180 humanitarian evacuees from Kosovo to the facility which was then called Belmont Induction Centre.
Its last use was as a care home but since its closure several years ago, it's been a priority patrol spot for police officers responsible for the area due to long-running complaints from councillors and residents.
Whilst an application, submitted on behalf of South Yorkshire Passenger Transport Executive (SYPTE), seeks to widen Old Mill Lane and increase its current three lanes to five.
This would include a new bus lane, cycle paths, the relocation of a bus shelter, the removal of Asda's recycling centre and Kaye Pepper's memorial, who died on July 13, 1996.
The new proposals, which were revealed in January, suggest the widening of the highway to include four lanes and a separate bus lane - five in total.
Rachel believes these plans were only exacerbate this issue.
She told the Chronicle: "The roads are going to be horrendous when the new houses are built, and when the work outside Asda to widen the road begins.
"Yet Barnsley Council stated last week that the local plan is still fit for purpose.
"Even though Covid has caused massive backlogs, the cost-of-living crisis is happening and the climate crisis has all worsened since the local plan was published - there will still be no review until 2027.
"How can they say nothing has changed?
"Barnsley's Victorian sewage and water pipes won't cope when there's all the thousands of extra houses being built across the town.
"Rainfall is predicted to get heavier and more intense from climate warming, too.
"It's going to increase the risk of floods and even more water pipes will burst."