BARNSLEY residents who want to report crime via South Yorkshire Police's heavily criticised 101 number have been urged to persevere - after figures obtained by the Chronicle revealed average wait times have almost doubled in recent months.
Having been brought up by fed-up locals at recent parish council meetings across the borough - who complained about long waiting times - the police have now confirmed that the average pick-up takes nine minutes and 30 seconds.
In May, the average stood at five minutes, but force bosses blamed the hike on increased demand.
A police report said: "As the force prioritises 999 calls given the acknowledged concern for public harm, wait times for 101 are generally longer.
"While this is not a service level the force would like to be providing, in a similar picture to 999 calls, 101 calls were high in August 2022 with 34,483 received during August 2022, which is the highest number per month during 2022 so far, and a 15 per cent increase on July 2022.
"Callers are given the option to use 'call back assist' after being on hold over 120 seconds.
"The force is expecting to trial interactive voice response this month in the hope that this will improve service for non-emergency calls.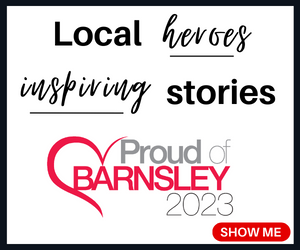 "This is an automated phone system feature that interacts with callers and gives them choices via a menu; it then performs actions based on the response of the caller through the telephone keypad.
"There are several aspects that can impact upon the force's ability to respond quickly to calls, such as the number and timing of the calls, the complexity of the calls, and the number of people available to answer calls.
"We can do little to impact on the immediate number or timing of calls, and whilst the complexity can be assessed, it cannot be mitigated in the initial response.
"As such, the area of focus for the organisation is to ensure that there are a sufficient number of appropriately trained staff to work in the call handling teams in support of anticipated volumes."
South Yorkshire Police also confirmed more staff have arrived at the force's control room where calls are taken.
Dave North, chairman of Shafton Parish Council, blasted the response time and urged police to act on residents' concerns.
He said: "We're regularly told by the police to ring 101 to report non-emergency issues, whether it's antisocial behaviour or off-road bikes, so they can build a bigger picture of a local area's problems.
"However, when people are left for minutes on end, it becomes frustrating and many do hang on because it takes so long.
"It's all well and good the police directing people - who really do want to help - to 101, but if it isn't fit for purpose, they won't bother."