THE centuries-old tradition of bell-ringing is under threat with one church fearing that there won't be enough ringers for the King's Coronation in May.
A shortage of bell-ringers in the borough has led to concerns that the art of campanology has lost its appeal and could lead to churches falling silent as 'no one is interested in taking up bell-ringing'.
Richard Foster, Tower Captain of All Saints' Church in Wath upon Dearne, told the Chronicle he was 'concerned' about the lack of interest in bell-ringing with fears there won't be enough ringers for the King's Coronation in May.
Richard said: "I've been bell-ringing for 35 years and been teaching others how to for around 25.
"It's only now that I've noticed a sudden lack of interest, no-one seems to want to take it up, and I think that's a shame.
"We have eight bell-ringers currently for our wedding services, but only two or three turn up for practice night on a Sunday evening.
"We've advertised the position of bell-ringing in shop windows and tried to spread the word as much as we can, but we've had very few people come forward, so I'm not sure how it's all going to pan out."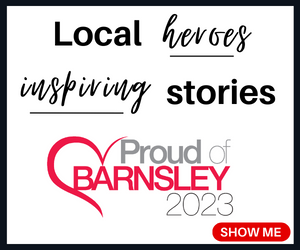 St Mary's Parish of Wombwell Church, on Church Street, is also experiencing a shortage of bell-ringers within its church.
Director, John Armstrong, said: "We currently have one chap who rings the bells for us - he does our communion and wedding services on Thursdays and Sundays, and we are really lucky to have him, he does a brilliant job.
"But obviously - with us only having one bell-ringer, it means that when he's off, there's nobody else in his place.
"Our church bells don't ring like most traditional churches do, we have a system where one person can play half a dozen bells - they work more like a piano.
"We are looking to advertise for bellringers soon, but we aren't sure how much interest we'll get, or if anyone will actually want to learn how to do it.
"The guy we have bell-ringing for us at the moment is great - we always get compliments about the hymn tunes he plays, we just hope finding more people won't be a massive problem."
Another church in the borough - St Mary's the Virgin, on Church Street in the town centre, is also experiencing a drop in ringers, with Father Jay Hewitt from the church explaining how they have a small number of ringers for wedding services, but they don't attend every Sunday, like they used to.
He said: "We have a few ringers for certain services like weddings, but there aren't many who turn up on a Sunday anymore.
"I wouldn't say we have a shortage of ringers but we definitely don't have as many as we used to have - it seems to be a dying interest.
"It probably will become a problem at some point - because obviously not many people are interested in it anymore, and if the ones we have now decide they don't want to do it anymore, then our church will fall silent and we'll struggle recruiting new people."