A CARING mum who didn't let her cancer define her has died just months after husband succumbed to the same disease - leaving behind her three children and heartbroken family.
Sarah Thawley, 39, was diagnosed with stage four cancer in May 2020 - just two months after giving birth to her youngest son, Arthur.
Her sister-in-law, Kirsty Webster, told the Chronicle: "In June 2020, Sarah was told that she had days to live, so a wedding was organised in her back garden so that she could marry Steve, her partner of nine years.
"Sarah fought so hard and improved dramatically.
"The doctors couldn't believe how quickly Sarah's situation improved.
"She went through chemotherapy and had regular targeted treatment - and her cancer began to stabilise."
Sarah began to go for weekends away, having fun with her children Arthur, 12-year-old Evodie and ten-year-old Jacob - and made plans for the future.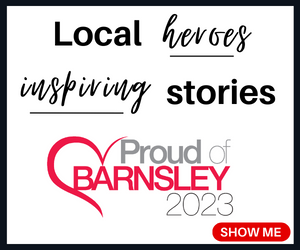 Her husband Steve was then diagnosed with stage four cancer in December 2020.
"He started treatment in January 2021 and for a period of time both of them were doing really well," Kirsty added.
"They enjoyed a family holiday to Cornwall, bought a touring caravan and booked a holiday to Disneyland Paris for the children.
"They also booked a big wedding for June 2022.
"In April 2022, Sarah had to have radiotherapy as her cancer had progressed to her brain.
"At this time, Steve was in hospital.
"Sadly, Steve passed away in June 2022 - everyone was devastated.
"The wedding was cancelled and so was the trip to Disney.
"Sarah stayed so strong and managed to take the children away on holiday and still remained so positive about her health."
Just months after Steve died, Sarah was told she would no longer be able to have treatment on the NHS due to her deteriorating condition.
After a 'race against time' fundraising mission to get Sarah the help she needed elsewhere, she lost her battle with the disease on January 18.
"We started to raise money in the hope that we could get Sarah treatment privately," she added.
Sarah had appointments with the Christie Hospital and with the Royal Marsden.
"However, it was too late as Sarah was just too poorly.
"Sarah passed away, at home, on Wednesday January 18.
"Her family are heartbroken and devastated at how tragic and cruel the last almost three years have been.
"We are doing our best to support the children through this horrific time.
"Sarah was so funny and caring.
"She was so strong and so positive and did not let cancer define her.
"She continued to live her life as normal as possible, despite the horrendous circumstances.
"Sarah's family were her life and she fought as hard as she possibly could to have as much time as possible with them.
"She was an incredible mum, wife, daughter, sister, auntie and friend.
"She will be deeply missed by all who had the privilege of knowing and loving her.
"The only source of comfort is knowing that she is now with Steve again."
Sarah's funeral will take place on February 17 at Barnsley Crematorium.