SHOULD ABI Moore becomes the councillor for Dearne South in May she'll be the youngest person in the role - but she won't let her age stop her from doing what's right.
The 20-year-old from Bolton-upon-Dearne has lived in the area for all of her life, and she's gearing up to be the Labour candidate in the Dearne South ward.
The youngest councillor in position is currently Coun Jake Lodge, who represents the Worsbrough ward - but Abi could become the youngest by some distance come May.
She told the Chronicle: "I've grown up in the Dearne and my family have been her since 1950.
"My grandparents are quite political and so it's what would be discussed when we were having dinner.
"I'd say that's what really inspired me to make a difference in my community.
"We've had 13 years of a Tory government - that's the majority of my life and I've seen first-hand the impact that it's had.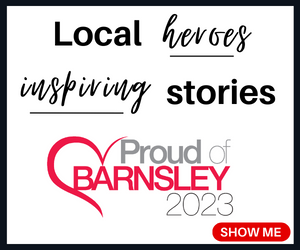 "Making a difference is something that I feel is really important."
Abi is currently in her first year of studying politics and sociology at the University of Sheffield, but she feels she'll still be able to put the residents first should she be elected.
"Quite a lot of other councillors have a second job," she said.
"University is quite flexible and I'm good at managing my time efficiently."
She's also hoping to get more youngsters into politics, with one of her main aims being improving the environment.
"I've been into a few local schools to talk about the importance of voting," she added.
"We do need to get more young people involved in politics.
"For me personally, I want to look at the environment.
"I went on a litter pick recently and I could see the sheer amount of fly-tipping.
"I want to make our streets cleaner and greener - we should be proud of where we live."