HUNDREDS of Barnsley families had their benefits capped by the government last year, new figures have revealed.
The cap limits the Universal Credit payment to households who earn less than £658 a month.
Figures provided by the Department for Work and Pensions show there were 293 families across Barnsley who were affected by the cap.
Stephanie Peacock's Barnsley East constituency was one of the worst-hit in the town, with 83 families affected as of last August.
This cuts the Universal Credit of the families by an average of £134 a month.
The families affected had 290 children, and included 73 single-parent families.
Dan Jarvis' constituency of Barnsley Central saw 80 families affected in total, with 270 children and 57 single-parent families hurting their pockets by £155 a month on average.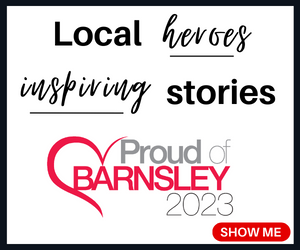 More than 90 families in John Healey's ward had their benefits capped, affecting them at an average of £233 a month.
While Miriam Cates' Penistone and Stocksbridge saw just 36 families affected, 12 of which weren't expected to work.
The figures were provided to the Child Poverty Action Group through Freedom of Information requests, which found more than one in three families across England, Scotland and Wales in receipt of Universal Credit are having their benefits capped while being expected to work - 37,970 in total.
The charity's chief executive Alison Garnham said the Universal Credit cap should be completely removed.
She added: "Our data demonstrates the fallacy that the benefit cap is a work incentive.
"How can it be when so many households caught by it are unable to take a job because of young children, caring responsibilities or health problems?
"It doesn't incentivise work, it leaves children hungry.
"The government's position on the cap is incoherent.
"It must be removed before it harms more young lives."
A spokesperson for the DWP said there were now 200,000 fewer children in absolute poverty after housing costs compared to 2019/2020, and that many of the most vulnerable were exempt from the benefit cap.
They added: "From next month the annual benefit cap for a single parent will be more than £25,000 in London and £22,000 elsewhere in Great Britain.
"It balances fairness for taxpayers with providing a vital safety net and is designed to provide a strong work incentive, by ensuring that work pays.
"Many of the most vulnerable claimants - including those who are in receipt of Universal Credit because of a disability or health condition that prevents them from working - are exempt from the cap."