UNSPENT cash which is allegedly being kept from communities which missed out on so-called levelling up money from the government should finally make its way to those in need, according to a Barnsley MP.
Stephanie Peacock, who represents Barnsley East, recently questioned the government on funding rumoured to have been unspent by the Department for Levelling Up, Housing and Communities.
It follows the government's announcement of the second round of levelling up funding, which saw Ms Peacock's constituency miss out on an allocation.
So far, only five per cent of public money ringfenced for levelling up projects has made it to communities, and regional discrepancies between the north and the south in allocation have been found, according to Ms Peacock.
She said: "I asked the government about levelling up money that had not yet been allocated recently, however the minister was unable to provide an answer about whether this funding is available.
"It is important that the government confirm whether there is more funding to be allocated as soon as possible.
"It is unfair that deserving constituencies, like Barnsley East, are missing out, and Yorkshire has received less than London and the south-east.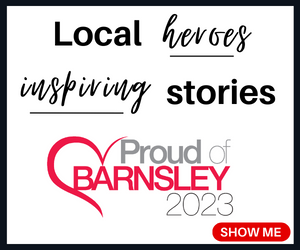 "The government's levelling up allocation system is chaotic, slow and ineffective."
The Barnsley Central constituency received £10.2m in levelling up cash, which will be used to fund an activity park next to the town's forthcoming youth zone off Schwabisch Gmund Way, a wellbeing hub based at YMCA on Blucher Street and the creation of the Northern Academy for Vocal Excellence (NAVE), which will become a permanent home for Barnsley Youth Choir.
However a bid for Elsecar - which is in Ms Peacock's Barnsley East - for £16m was rejected by the government.
A new 3,140 square metre waterfront suite of buildings was mooted for a brownfield site next to the canal at Elsecar, with 40 workshops and a new cafe also planned, before it was turned down.
She added: "I welcome the fact that neighbouring Barnsley Central was successful in their bid, providing important funding for youth services and the Barnsley Youth Choir, but let's not forget that that the government have cut £15bn from local governments in cash terms over the last decade.
"They ask us to be grateful for giving back less than £2 for every £10 they've taken.
"Barnsley remains in the ten per cent of areas with the most deprivation.
A third of Barnsley residents are now in fuel poverty.
"We are, by the government's own measures, deserving of levelling up funding.
"This would have been a great opportunity to address some of these concerns - it is a shame that the government missed this chance."