MORE than a 50 people from gyms across Barnsley travelled to Fort William at the weekend to take on the challenge of climbing Scotland's highest mountain and it was the culmination of a huge journey for one Barugh Green man.
Last Saturday, a total of 60 people made up of members of Barnsley Barbell, The Better Man and More Than Fitness completed Ben Nevis.
The climb was organised with the aim of raising £2,000 for the charity Molly Olly's, which supports children with life-threatening illnesses and their families to help with their emotional wellbeing.
One of the climbers was Barugh Green man Jonathan Hodsgon, who has lost a total of 21 stone since January 2021.
Having conquered Ben Nevis, he has now officially climbed all three national peaks.
Jonathan dedicated the Ben Nevis climb to his grandad, who passed away just a few days before.
Pete Shaw, who runs Barnsley Barbell, told the Chronicle he was incredibly proud of everyone who has taken part.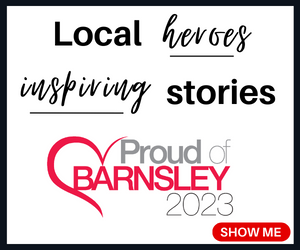 "So far the group have raised over £4,500 including online and offline donations," he said.
"Memories were made, bonds were formed and an amazing charity was helped.
"I am really proud of everyone who took part in this challenge.
"The support we've received from everyone at home has been phenomenal.
"I want to give a shout out to Yorkshire Rose for getting us up to Scotland and back safely and in style.
"The next charity challenge has already been set the Yorkshire Three Peaks in August."