MAJOR road changes in Barnsley town centre are set to come into force next week – sparking a raft of new restrictions for motorists to abide by.
The Chronicle can reveal that traffic regulation orders are being revised due to the construction of the Glass Works and changes to key parts of the town centre following a multi-million pound regeneration scheme.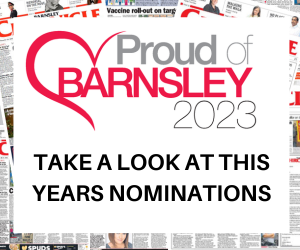 Prohibition of driving – on Cheapside, Kendray Street, Market Street, May Day Green, New Street, Peel Square and Queen Street – and changes to loading and unloading will be trialled for an initial 18-month period from Monday, before a decision is made on future restrictions.
Disabled spaces will be provided on Eldon Street, while waiting, loading and unloading on Eldon Street, Lambra Road, Midland Street and Wesley Street will be outlawed.
Driving, loading and unloading will also be axed between 9.30am and 4pm, and 7pm and 4am, on Albert Street East.
A council report said: "Traffic regulation orders are written, legal documents that we use to allow the police, or civil enforcement officers in the case of parking restrictions, to enforce various regulations.
"Because of the timescale we can only introduce around a dozen or so each year.
We use a priority system to decide which schemes are most important.
"The order will come into effect on Monday for a trial period of up to 18 months, during which time the council will assess the effectiveness of the restrictions and will monitor their impact on other roads in the area.
"The construction of the Glass Works has led to significant changes to Barnsley town centre and its highway layout, including stopping up parts of the highway, incorporating streets within the pedestrianisation areas, demolition of buildings, construction of a new footbridge on the eastern side of the town centre and realignment of some carriageways.
"This requires considerable changes to the traffic regulation orders for the town centre, to manage the use of the pedestrian space more effectively, to improve arrangements as well as improve connectivity to Barnsley Interchange.
"It has also allowed some revisions to other restrictions within the town centre, to make the street layout clearer for road users.
"The public will have an opportunity to make representations during the first six months of the trial period which will be taken into consideration before a decision is made whether or not to implement the measures on a permanent basis.
"If any restrictions are required to be changed during the trial period there will be a further opportunity for representations to be made in respect of those changes."
Coun James Higginbottom, cabinet spokesperson for environment and highways, told the Chronicle the order was key in helping the town centre thrive.
"This experimental TRO is essential to ensuring that we have the right regulations in place to support the continued growth and economic regeneration of our fantastic town centre," he added.
"This legislation will be in place for up to 18 months and allows flexible restrictions to be tested and adjusted during this time."
Matt O'Neill, executive director for growth and sustainability at the council, said: "The goal is to meet the needs of all people who use the area while ensuring traffic moves safely.
"Highways and engineering will monitor how well the restrictions work and consider any objections or feedback received.
"This gives the public a chance to have a say and share their thoughts or objections about the restrictions while they are being tried out – this way, if needed, the restrictions can be adjusted to meet the local community's needs better."