A COUNCILLOR has urged highways bosses to finally step up and repair Barnsley's 'deteriorating' road network at long last - after last winter's harsh conditions left many key routes requiring work.
Coun Steve Hunt, who was re-elected to his Darton East role in May, spoke at last week's full council meeting following complaints from residents.
It came after an extra £2m was recently signed off - which will be added to the £18.4m Highways Capital Programme from Barnsley Council - to boost the town's roads and side streets.
Senior highways officers have proposed improvements at more than 50 locations in Barnsley, meaning work will be carried out in each of the town's 21 wards.
However, Coun Hunt blasted Barnsley Council leader Sir Steve Houghton's comments - made in the full council meeting - that roads have been 'improving for a number of years'.
He said: "I took issue with that as it doesn't tally up with what I was seeing, hearing and feeling when driving around Barnsley.
"During the last few weeks I have spoken to people in Darton, Dodworth, Penistone and Kingstone - everyone's disagreed with the notion that they're improving.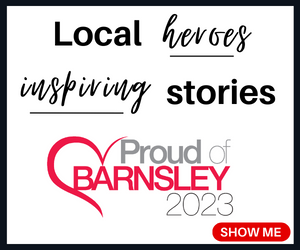 "I am however pleased to see that a large section of Spark Lane in Mapplewell is to be resurfaced, as it's the road in the Darton East ward that I receive most complaints about.
"There are other roads in my ward such as Broadway, Bourne Court and a section of Staincross Common that need work, though.
"I am in discussions with the head of highways about these roads and while we of course understand the financial challenges, some of the information I have been provided suggests a deteriorating - rather than improving - local road network.
"Last winter resulted in a significant amount of damage - I will continue to campaign for better quality roads as they're most definitely needed."
Coun James Higginbottom, cabinet spokesperson for environment and highways, added: "Over the next three years, we're delivering significant investment right across the borough.
"Barnsley's highway network is the borough's most valuable asset - it is worth over £2bn and stretches to over 750 miles of roads.
"Since 2010, Barnsley Council's budget has been cut by more than £100m each year by central government.
"Our highways department is 50 per cent smaller today than it was 15 years ago because of austerity, and that inevitably means that we can't repair every road in the borough.
"But we are delivering sustained investment into improving our highways network - fixing our roads, investing in our communities, unlocking economic opportunities."
Sir Steve admitted every local authority faced backlogs - including Barnsley - but insisted the council's working hard to address motorists' concerns.
"The extremes of weather we have experienced over the last 12 months have impacted our roads over the winter.
"We have teams working hard to keep on top of emergency pothole repairs, including at weekends.
"Like every local authority in the country maintaining our road network is a huge challenge, we have a maintenance backlog, but thanks to sustained investment into the network we are chipping away at that backlog and improving Barnsley's roads.
"The extra £2m investment in addition to our annual Highways Capital Programme will help make our roads safer and more sustainable and helps us keep Barnsley moving for residents and visitors."