A FORMER prison officer from Barnsley has been convicted of possessing terrorist material - and will be sentenced next month.
Ashley Podsiad Sharp, 42, of Cudworth, pleaded not guilty to a charge of disseminating a terrorist document at Sheffield Crown Court earlier this year.
He also pleaded not guilty to possessing a document containing information of a kind likely to be useful to a person committing or preparing an act of terrorism.
Following his trial last month, Sharp was found guilty of one offence of Possessing a document which may be of use to a terrorist, contrary to Section 58 of the Terrorism Act 2000.
Though he was cleared of the second offence.
He will be sentenced on July 21, 2023.
The defendant was charged by Counter Terrorism Policing North East in October 2022.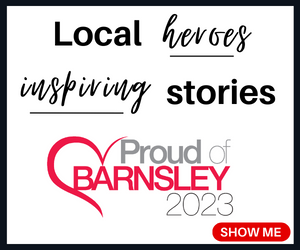 He was arrested in June that year following the discovery of concerning material he had posted in connection with an online athletics club.
Detective Chief Superintendent James Dunkerley, head of Counter Terrorism Policing North East, said: "Tackling extremist and instructional material is an essential part of protecting the public and preventing it from potentially influencing or informing the actions of others.
"We will prosecute anyone found to be in possession of such material and will continue work with our partners to remove content of concern from online platforms."