COUNCIL leaders have their sights on dramatically increasing visitor footfall to help drive up the town's economy and subsequently create jobs.
Discussed by the South Yorkshire Mayoral Combined Authority (SYMCA) last week, the vision 'Barnsley 2030' - sets the aspirations of the council over the coming seven years.
Plans to create more than 29,000 new jobs, treble town centre footfall, build 21,500 homes and increase its museums' visitor numbers from one million to two million have all been identified in a new study.
The report, discussed by the South Yorkshire Mayoral Combined Authority (SYMCA), said changes are needed due to Barnsley's population growing by 12 per cent since 2000 to almost 245,000 people.
It said: "In Barnsley we want everyone to have a good life - this means everything from a quality place to call home, to good physical and mental wellbeing and a sense of self-worth through diverse and secure employment opportunities.
"It's also about having access to the best possible local facilities in a community that values our people and our place.
"In Barnsley we want to ensure that everyone has the opportunity to learn, develop new skills and, most importantly, to achieve their personal potential.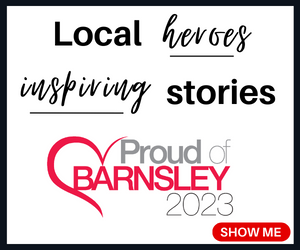 "The borough is aiming to be an exemplar place to live and a great place to do business - we want to both retain and attract new people and businesses to the area, creating an inclusive and diverse community enriched with skills, knowledge and experiences.
"It's time to believe in the possibilities of Barnsley, to look to the future with excitement and optimism."
Key schemes - set to be delivered by 2025 - include The Seam in the town centre, a £3m investment into Wombwell's centre, a £9m youth hub near Barnsley Interchange and Market Gate's new bridge.
The Seam, on County Way, will cost more than £60m to deliver and pave the way for an 'urban village-style' development with housing and a multi-storey car park.
Improvements to Eldon Street's appearance and The NAVE - which will act as a home for the world-renowned Barnsley Youth Choir and provide a springboard to a new generation of singers - are also on track.
Council leader Sir Steve Houghton added: "The whole point of investing in the town centre in the first place was to make Barnsley a place where people want to come, and it's already gaining a reputation from not only local shoppers but from other towns and cities, too.
"A key part of that is down to the Glass Works and the associated work we're doing surrounding the overall scheme, which spans right from the Civic to the new bridge.
"The Seam is an exciting project that's forthcoming, as it effectively provides more housing opportunities in the heart of the town centre."