A RECORD number of youngsters in Barnsley were eligible for free school meals this academic year, new figures have revealed.
Department for Education figures show 10,233 pupils were eligible for free school meals in Barnsley as of January - up from 9,593 the year before.
It meant 29 per cent of all pupils in the area could receive free school meals.
The number of eligible children across England has increased every year since January 2018, when there were 1.1m.
This year, the figure rose to 23.8 per cent.
There were also sharp differences in eligibility across regions of England.
The highest rate is in the North East, where 30.4 per cent of all state-funded pupils are eligible for free school meals, while the lowest is in the South East at 18.8 per cent.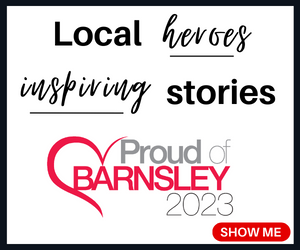 But the Association of School and College Leaders said the figures - which show the number of pupils able to have free school meals has risen to a record two million in England - do not reveal the full scale of the problem due to limits on eligibility.
Geoff Barton, general secretary of the ASCL, said the high level of free school meal eligibility should be a 'wake-up call about the appallingly high levels of childhood poverty in England'.
He added: "Yet these shocking figures in themselves do not reveal the full extent of the problem because there are many more families who are struggling but who do not qualify for free school meal provision as eligibility is limited to those whose household income is less than £7,400 a year."
He urged the government to extend free school meals to all families receiving Universal Credit.
Action for Children said the figures 'significantly understate the scale of the problem of children being too hungry to learn because many children in working poor households are not eligible for free school meals'.
They added that hundreds of thousands of children in poverty are missing out.
The figures also showed not every child eligible for free school meals actually received them.
In Barnsley, out of the 10,233 eligible pupils, just 7,814 were in receipt of free school meals.
A Department for Education spokesperson said it had extended eligibility 'several times to more groups of children than any other government over the past half a century'.
Barnsley Central MP Dan Jarvis, who has long been campaigning for government action, said the figures are a damning indictment on them.
He added: ""This new data is deeply concerning and chimes with the countless conversations I have had with families across Barnsley who are struggling to make ends meet.
"This is the devastating reality of the Tory cost-of-living crisis and a damning indictment of the government's total inability to help people live with decency and dignity.
"The government must get a grip and ensure every child gets the best start in life."