CALLS are being made for safety measures to be improved on the town's motorway bridges after a woman tragically fell to her death last week.
Emergency services were called to the M1 at Birdwell at around 11.10pm last Thursday, following reports of a road traffic collision involving a woman and a car.
It's believed that a woman in her 30s had fallen from the bridge over the southbound cariageway and was pronounced dead at the scene.
Coun David White, who represents the nearby Rockingham ward, is now calling for safety measures to be stepped up on all bridges over the motorway to prevent future tragedies.
He told the Chronicle there has been several instances of the motorway being closed off due to people trying to take their own lives at both junction 36 at Birdwell and junction 37 at Dodworth.
He told the Chronicle he has been in contact with the government, pushing the case for more safety measures on bridges which already feature posters detailing organisations that can help people struggling with depression.
Coun White added: "This is not the first time that our bridges over the M1 have been subject to safety issues.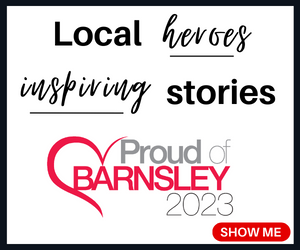 "There are several occasions recently where traffic has been stopped and the M1 closed when people have been seen attempting to take their lives from the bridges.
"Be that depression, mental health issues or otherwise, it is difficult for many people to comprehend.
"The fact remains that people may see these bridges, with their minimal safety barriers, as an easy solution to their most unfortunate circumstances.
"This opens the issue of who is ultimately responsible for the safety elements of motorway footbridges nationally, and of course those that service Barnsley."
Barnsley Council has confirmed that the bridge in question falls under the responsibility of National Highways - prompting Coun White to urge them to do more before another similar event occurs.
"Council officers have already been undertaking some work already relating to suicide prevention measures at the junction 37 bridge, working with South Yorkshire Police and National Highways," he said.
"Barnsley Council are pushing very hard to secure suicide prevention funding in order to implement safety measures.
"Rockingham will need to be addressed also.
"A couple of years ago I spoke in person to a government minister about junction 36, specifically at that time relating to the smart motorway issues and the forecast increase in traffic due to the industrial developments around Rockingham.
"Bridges were also mentioned, but sadly it often takes tragic events for any action to be taken.
"I have emailed her again to make her aware of this very sad incident, and to enquire as to where responsibility - and funding - may lay for potential safety and prevention measures to be implemented with some urgency.
"This tragic event should never happen again.
"My heart felt condolences are with the young lady that lost her life, and with her family and friends, along with the M1 motorists that experienced life changing events.
"On behalf of all residents across the borough I shall apply pressure and help to expedite safety solutions, along with the overriding aim to identify, then offer help and support to those experiencing circumstances that lead them to such distressing decisions."
A police spokesperson confirmed the woman's family were being supported following last week's incident.
They added: "Officers are now keen to hear from anyone who may have witnessed the woman in the road or seen the woman prior to the collision.
"Those travelling in the direction last night with dash-cam are urged to check their footage.
"If you can help please report online, via live chat, or by calling 101 quoting incident number 1302 of June 22, 2023."