BARNSLEY'S most and least expensive neighbourhoods to live in have been revealed - and there's no surprise as to the most desirable location.
The UK property market has had a turbulent few years - with a boom in the immediate aftermath of the pandemic, followed by a slowdown amid rising interest rates and inflation.
New figures from the Office for National Statistics show where properties are likely to set you back the most in Barnsley, and where you could snap up a bargain.
The Penistone East neighbourhood was Barnsley's priciest, with a median value of £371,248 among the 162 sales in the area last calendar year.
The next most expensive was the Penistone West area, where a house could set you back £235,000, and Dodworth, which had a median price of £206,000 in 2022.
All three areas are under the wing of Conservative MP Miriam Cates' constituency of Penistone and Stocksbridge.
Meanwhile, the Kingstone neighbourhood saw the lowest house prices, with buyers paying an average of £110,000 across 129 sales last year.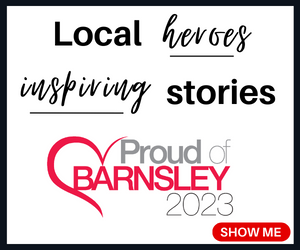 This was followed by Dearne North and Central, where buyers spent £120,500 and £121,250 respectively.
Across the country, property sales have slowed significantly in the past year.
Richard Donnell, executive director of research at the property search website Zoopla, said: "The increase in mortgage rates is having a bigger impact on the number of sales rather than house prices so far."
Recent research by the company suggests sellers are shaving off more than five per cent of the original asking price to achieve a sale.
"There are big regional variations with market activity holding up better in Scotland, the North East and London while sales have increased more slowly in England regions across the south of England," he added.
"House prices are starting to post small falls in higher value markets where average values are over £400,000 - in more affordable markets prices are still rising year on year, albeit at much slower rates than a year ago."
There were 700,000 sales across England and Wales in the year to December 2021 - down from a recent peak of more than 1.1m in the year to September 2021.
Overall, house prices have remained steady, with a median price of £280,000 last year - a £5,000 increase on the year before.
It's a similar story in Barnsley where house prices have risen slightly - and the number houses that have sold in the town in the last year have also drastically dropped.
In Barnsley, the average house cost £155,000 in 2022 - up from £149,995 a year before.
The number of properties sold dropped, from 4,131 in 2021 to 3,205 last year.