We were so looking forward to a holiday, as we hadn't been abroad for a few years. It was an early morning flight, so all the cases were packed into the boot of the car the night before.
Obviously, me being me I had to go and re-check that I had packed certain things like chargers etc. several times to be precise. We were up bright and early the next day and set off to East Midlands airport. Everything went swimmingly. Oh, I couldn't believe it, the worst bit was over and our jollies were starting. Hold on! Did I just say that the worst bit was over?
On landing at the other airport, we were met with absolute chaos. The airport staff were on strike. Hundreds of very hot and tired passengers were packed in like sardines, all waiting to go through passport control. After three long hours and then a game of let's try and find our cases we were finally on the coach heading to our accommodation. Only to find once there, that we had to book in at one hotel and walk, cases in tow up what I can only describe as a smaller version of Mount Everest.
Once we had recovered and settled in, surprisingly without the aid of oxygen, we decided to go and explore. Down the hill, and the ninety-eight steps. (Of course, I counted them.) we went. By now I was in serious need of a drink. A nice cold glass of orange would be lovely. But it can only happen to me. The waiter must have had trouble balancing the glasses because my drink ended up in my lap. "So sorry, so sorry." He said. For goodness' sake this wasn't a good start to the holiday. We decided to go back up the ninety-eight steps and Mount Everest, which we agreed would never be done again. It was taxis from now on.
The following day we decided we would just relax around the pool area. How hard could that possibly be? Well, I'll tell you just how hard it can possibly be! When we got there, we found that there were no free sunbeds. Every bed had been snapped up. What time do these people get up? Obviously, the guests must have woken up very early and sneaked down to put their towels on the few beds that were available. I thought those days were over. Having to set the clock for six am. I don't think so. It was towels on the grass then.
I noticed that there was a little pool with a small step down. That would be just right for me. All I can say is 'getting in was easy, getting out was not so easy'. I couldn't seem to have enough strength to ease myself back over the step. Pete was nowhere to be seen to help me. There was only one thing for it. I would have to sit on the ledge and then crawl back to my towel. I could feel the six am people staring. Well, that wouldn't be happening again.
The next day we were bound for the beach. I love the beach. I don't however love slopes into the sea with waves that hit you like a sledgehammer. If it wasn't bad enough trying to get in, trying to get out was a nightmare. Wave after wave hit me knocking me over, I rolled from side to side, every time I tried to get up another wave wacked me down. I must have looked like a giant seal. I could hear Pete laughing hysterically. Me trying frantically to hold my swimwear in place to protect my modesty. After another humiliating crawl to safety a cocktail was needed.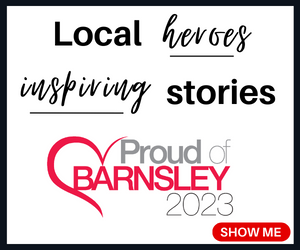 I ordered a 'sex on the beach' after looking at the receipt, I cracked out laughing. It read SEX eight euros. Well, all I can say is, for the life of me I can't remember that. Haha!