TWO well-known musicians from Barnsley will celebrate their musical reunion with new tracks.
Silkstone man Kevin Kitchen, 68, and Paul Quinn, 71, from Monk Bretton, will also be celebrating the 'fantastic transformation' of the town centre in their first collaboration song, The Promise, by featuring it in its video.
Paul told the Chronicle: "Me and Kev have been best mates since our bands in the 1970s - I played on his first record over 40 years ago.
"But we also wanted to celebrate Barnsley as the wonderful new town centre is a major feature in our new song video."
Extensive world tours, arena concerts and working alongside top bands Metallica and Motorhead has been the life of metal band Saxon guitarist Paul.
"I've definitely lived the rock and roll lifestyle, but Barnsley is my home and long may it continue," he added.
Writers Albert Hammond and Steve Kipner have also featured in Kevin's long career - Bruce's Price Is Right and Dale Winton's Supermarket Sweep are just two examples of the many TV shows he has written and produced music for.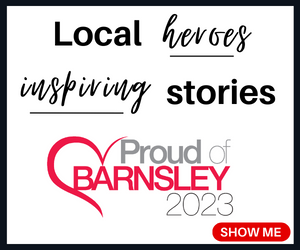 Selected performances are scheduled for the rest of the year, both Kevin and Paul have expressed their excitement towards performing to their friends and fans in the town they love.
"And, like Paul, I've played all around the world, but will always come back to Silkstone," Kevin said.
"The new tracks are massive with several ready to drop - we've gone for a bit of a retro vibe with our first track, a classic rock track."