KING Charles gave his personal seal of approval to two Barnsley people who have been appointed deputy lord lieutenants of South Yorkshire.
Both Dr Deborah Bullivant MBE and the Rev Keith Farrow were promoted to the role which sees them support the Lord Lieutenant of South Yorkshire, Dame Hilary Chapman in her duties.
Their new position places them as representatives of the royal family within the county, allowing them to appear on the families behalf at ceremonies and assessing potential recipients of awards.
Deborah told The Chronicle: "It's so exciting - I'm in total shock.
"It's a real privilege and I am delighted to be supporting the brilliant Lord-Lieutenant.
"In our area there's lots of great stuff going on as people work to support one another and build up local charities.
"In hard times you see the great work people can do to help one another."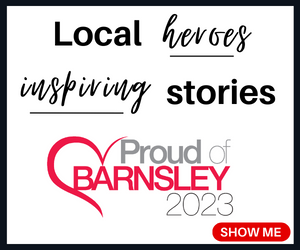 Deborah runs the South Yorkshire charity Grim and Co, which develops young people's confidence in creativiy and writing.
She sees the role as an excellent opportunity to recognise all the good work going on throughout her hometown of Barnsley, promoting people who have been doing extraordinary work.
She recounts her own experience of receiving her MBE, saying: "I grew up in my grandma's care - we had no privilege but I didn't realise it at the time.
"I left school without any qualifications and not sure what to do.
"After all those years, it was amazing to receive an MBE and get recognised in that way - I visited Windsor Castle and got given the opportunity to meet the King.
"Now I get to be one of the people that puts it all into place."
The appointment comes after a year to remember for Deborah who recieved a doctorate in November after 10 years of work and attended Westminster Abbey during the Queens funeral.
Yet she had no idea this role was coming when she was called to meet with Dame Hillary Chapman.
"I didn't have a clue - I thought it was about my charity work with Grimm and Co so I prepared a long presentation. She had to stop me just to ask the question."
To be appointed to the role a person's credentials must be sent to the King for final sign-off.
The Rev Farrow describes himself as a 'people person' and says he hopes to take every opportunity he can to meet new people.
He was ordained in 2005 and has since ministered in various parishes across the county, currently serving four in the Barnsley area.
He added: "I'm a bit speechless. I'm a Barnsley boy born and bred, I was raised in a council estate - I never thought I'd get to do anything like this."