FOR the very first time, I am going to do a tea and cake event to raise money for breast cancer research.
I think that it was the fact that I'm hearing of more and more women – and men – being diagnosed with breast cancer that made me finally decide that this is the year I had to do something myself instead of 'just' donating, although donating is what it's all about.
After talking with a lovely friend who has been through the whole terrible ordeal, surviving cancer does not end when the chemo or surgery – or both in many cases – is finished.
In fact it seems that that is when the real battle begins. That is when care and support is most needed.
To date Breast Cancer Now has already invested £243 million in breast cancer research. Every ten minutes someone in the UK will be diagnosed with breast cancer. That's around 55,000 women and 370 men every year.
Think about that for a moment... Breast cancer is the most common cancer in the UK. One in seven women will develop the disease.
I'm sure we all either know someone who has had breast cancer, is still fighting it or has lost someone to this ever-increasing disease. Some 35,000 people are living with secondary breast cancer. That means that every year around 11,500 women and 81 men will die from it. So, this is where I tell you what we can all do to help.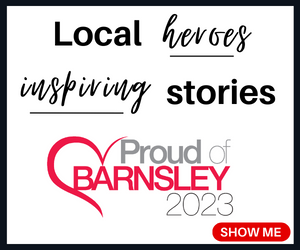 On Saturday, at the Exodus in Cudworth (that's the old Methodist church on the main road) between 11am and 2pm, I with the help of my two daughters, held a tea and cake event with tombola and raffle prizes.
I have been totally blown away by the number of kind donations from local businesses that have been gifted to help our event.
I would like to thank the following businesses: Aladdin's Cave, Barnsley. Victoria pub, Cudworth. Special Occasions, West End Club, Cudworth, Poppy's florist, The Darling Buds of Cudworth, Co-op Cudworth, Deacon's Superdec, The Curly Swirly Tea room who are selling pink cakes all throughout August in order to collect more funds, Boots, Barnsley, Iceland Barnsley, Asda Barnsley, Sainsbury's Shafton, Haslehurst Butchers, Shafton. Premier Foods and Carlton Bakery.
And lastly thanks to the Exodus who have kindly donated their room.
There is also a just giving page: www.justgiving.com/Christine-Dawson6