WITH the summer holidays in full swing, and despite the weather, I hope these next few weeks will offer a welcome break for folk to spend quality time together.
I know for many families August means balancing childcare with work and keeping the kids entertained. Fortunately, there are lots of affordable events and activities taking place on our doorstep for all to enjoy.
To the delight of many (and the dismay of a few) football is back. Down under, the Lionesses have held their nerve so far, with England facing Colombia in the quarter finals tomorrow. In our own backyard, The Reds have shot out of the blocks with a 7-0 win against Port Vale, and eyes now turn to tomorrow's game in Bristol to stay unbeaten in the league.
Supporting Barnsley FC can be a rollercoaster ride but let's hope after our strong start, we can secure promotion this time. If your son or daughter fancies themselves as the next John Stones or Bethany England, or just fancies a kick-around, Barnsley FC is opening their doors for their annual Soccer Camps. The brand-new Barnsley FC Women also continue to have trials for the season ahead, so get in touch with the club if you're interested.
Away from the pitch, there's lots more to get involved with locally. Barnsley Council are running Healthy Holidays where any child who receives free school meals is entitled to a free place and can take part in a range of activities to keep them active and entertained throughout the break.
Cannon Hall and Cannon Hall Farm are both firm favourites for my family, and we try to pay a visit during the summer holidays. You'll have no doubt seen the farm on the TV, the petting farm is great for the kids and the Hall itself is an accurate recreation of a Yorkshire stately home from the Georgian era to the First World War.
In keeping with the cultural theme, Yorkshire Sculpture Park combines outdoor space with world renowned artwork, and Elsecar Heritage Centre, Worsbrough Mill, Wentworth Castle Gardens, Wortley Hall and Wentworth Woodhouse are all excellent days out!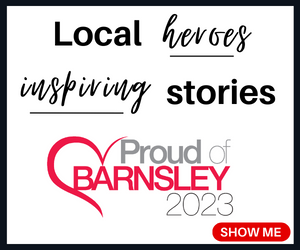 If you're wanting to explore the beautiful countryside that our borough has to offer, Mapplewell Meadows Farms has great views and is the ideal place to pitch up for a few nights camping. We've also got some beautiful local parks with some cracking community events happening, Locke Park's tower reopened last week and is well worth a visit, and for any motoring enthusiasts the Yorkshire Thoroughbred Car Gala takes place this Sunday.
We've got a proud history here in Barnsley and plenty of museums to discover our heritage. Experience Barnsley celebrated its 10th birthday in June. It's free to visit with lots to see, including an exhibition celebrating our town's textile makers. Darfield's Maurice Dobson Museum and Heritage Centre is an immersive experience, exploring life in the village through the ages. Cawthorne's Victoria Jubilee Museum displays exhibits of domestic bygones, Victorian memorabilia, and much more besides, including a two-headed sheep.
As the Glass Works Project and town centre regeneration continues to take shape, there are lots of events going on in the heart of Barnsley. The 'Library @ The Lightbox' has a whole host of exciting and innovative facilities for all the family to enjoy. The Cooper Gallery is running a display of winning artworks from the Art Competition for Schools 2023, celebrating the talents of young people from across Barnsley. Nearing the end of summer, The Lamproom and The Civic have a brilliant line up of music and theatre come September.
Whatever you do this summer, I hope that you find time to have a break, recharge your batteries, and spend time with family and friends. Enjoy.