DOCTORS in Barnsley had hundreds of admissions for tooth extractions on children with tooth decay last year - with children 'waiting in agony' unable to get an appointment.
NHS Digital statistics show around 305 admissions for children who needed teeth removed in the Barnsley area - down on 415 the year before.
The numbers have been rounded to the nearest five and do not represent the number of patients, as a child may have more than one admission within the period.
This was also fewer than the year before the pandemic, when around 485 procedures took place.
Across England, there were 29,981 admissions in the year to March, 3,833 fewer than between 2019/20.
While the number of procedures across England was down on pre-pandemic levels, the British Dentistry Association said the figures will likely end up exceeding pre-pandemic highs, as millions struggle to access dental care.
Eddie Crouch, the chairman of the BDA, said that despite the figures being lower than last year it is 'not for want of demand'.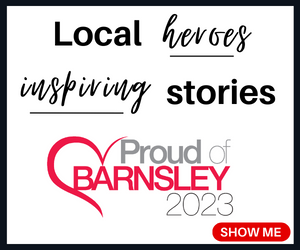 He added: "Tooth decay is a wholly preventable disease and remains the number one reason for hospital admissions among young children.
"With millions struggling to access care, and deep oral health inequalities set to widen, ministers cannot keep sitting by the side lines.
"Children are waiting in agony thanks to the indifference successive governments have shown to dentistry.
"Yearlong backlogs pre-date Covid, because 'prevention' has been little more than a buzzword.
"It's a perfect storm.
"Dentists are losing the battle to nip these problems in the bud, and struggle for theatre space when extractions are the only option.
"Ministers have been offered a blueprint for reform.
"They have a moral responsibility to use it."
In Barnsley, most extraction procedures - approximately 160 - were conducted on children aged five to nine, which accounted for 52 per cent of the admissions.
Across England, the rate for this age group was almost 60 per cent.
Children aged 15 to 17 required the fewest procedures, with 20 extractions conducted in Barnsley.
The government said they are planning to reform the dentistry industry to ensure that more children are seen.
A Department of Health and Social Care spokesperson added: "The number of children seen by NHS dentists rose by 43.6 per cent last year.
"We are working to improve access to NHS dental care - investing more than £3bn a year into dentistry - and we are also taking preventative measures to improve children's oral health, such as expanding water fluoridation schemes which can significantly reduce the number of children experiencing tooth decay.
"Further reforms are planned for this year."