A BANK which closed its doors - much to the fury of customers and councillors due to it being the only branch out of Barnsley town centre - has reopened in a library.
The new service, at Hoyland Library, opened following the closure of Barclays earlier this year, which followed a string of other closures across the town.
Barclays insisted its former King Street site only had a dozen regular customers but critics argued the decision would inflict 'serious damage' on elderly customers who are not comfortable using cash machines or online apps.
The bank also claimed almost 90 per cent of its customers carried out their banking by app, online or by phone but the closure meant anyone needing physical banking services would have to go into Barnsley town centre or travel to Sheffield.
However, Barnsley East MP Stephanie Peacock has worked with Barclays since in order to secure the hub for those who continue to need a face-to-face banking service.
The MP said: "I was pleased to visit the new Barclays-run hub in Hoyland Library recently.
"It is disappointing that Barclays chose to close their branch in Hoyland earlier this year - many people still rely on physical bank services and it is a real shame that there is no longer access to a branch in Barnsley East.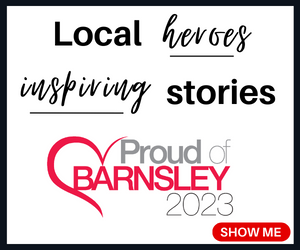 "However, I was pleased to work with Barclays to ensure that those who still require access to physical banking services can access them at the hub in Hoyland Library.
"Between 2012 and 2022, Yorkshire and the Humber saw a 43 per cent decrease in the number of bank and building society branches.
"The hub will be open on Thursdays and Fridays from 9am until 12pm and 1pm until 5pm."
Hoyland had the borough's last surviving branch but the area will have lost branches of five different banks since 2015.
In neighbouring Wombwell, an unsuccessful campaign was launched to try to save the branch of the Yorkshire Bank which later became Virgin Money.
According to figures, two banks have been shuttered in Barnsley Central since the start of 2015, leaving ten remaining in the area all in the town centre.
Anabel Hoult, chief executive of consumer champion Which?, added that greater scrutiny of branch closures must be in place to ensure that people who still rely on cash are able to access it.
She said: "The alarming acceleration of bank branch closures has left many people who depend on them for essential banking services at risk of being cut adrift, which seems to fly in the face of work being done across the industry to protect access to cash.
"While many people can now bank digitally, millions of people are not yet ready or able to do so."